Acknowledging teething problems & promoting the savings to residents
The borough's new waste contractor has made nearly two million refuse and recycling collections since the new service was launched in April.
Crews have been hard at work picking up the estimated 80,000 tones of refuse and recycling produced by Wandsworth households each year.
Last month's switchover has led to many important improvements for residents.
Collections are now being made over five days instead of six. This means that residents in Putney and Roehampton are no longer being disturbed on Saturday mornings.
The brand new fleet of vehicles has been equipped with two separate compartments so that black binbags and Orange recycling sacks can be collected at the same time. With one lorry doing the job previously done by two, there are fewer trucks on the road, less traffic congestion, less pollution and better air quality.
The new contract also guarantees weekly bin collections and means that residents do not need to keep separate food slop containers, as happens in many other parts of the country.
And the signing of a new contract has given town hall managers the chance to negotiate a better deal for local taxpayers, saving them just under £1m for each and every year of the eight year contract.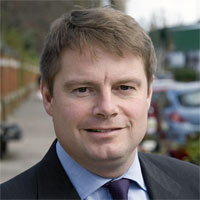 Environment spokesman Jonathan Cook said:
"The council has secured a good deal for taxpayers. As well as cutting nearly £8m off council tax bills, the changes are delivering some important environmental benefits as well as guaranteeing weekly collections.
"And although there were a few teething problems at the very start of the new contract, these were quickly ironed out and residents can now look forward to a high quality and excellent value for money service between now and 2020."

May 16, 2012