Presented by the Prime Minister for exceptional courage and bravery
A former councillor who served his country with great courage in World War Two and then the people of Wandsworth for the next half century, has been presented with a newly-created Arctic convoy medal by the Prime Minister.
Gordon Passmore was among 40 veterans presented with an Arctic Star in a ceremony at Downing Street in recognition of his brave wartime service.
The Arctic convoys, branded the "worst journey in the world" by Winston Churchill, took vitally needed war supplies to the Soviet Union from 1941 to 1945. More than 3,000 Royal Navy sailors and merchant seamen died during the perilous voyage to the northern Russian ports of Murmansk and Archangel.
Mr Passmore was a gunner in the Fleet Air Arm that provided air cover against the constant threat from German U-boats, aircraft and surface raiders.
His service to his country had begun at the age of 18 when he volunteered for the Fleet Air Arm on December 7, 941 - the day the Japanese attacked the US Navy at Pearl Harbour.
As well as the Arctic convoys, Mr Passmore also saw active service on operations in the North Atlantic, the Mediterranean, the Indian Ocean and the Pacific. Towards the end of the war he survived being shot down and ditching in the sea 1,000 miles north of New Guinea, before being rescued by a Royal Navy destroyer.
After being demobbed in 1945 he became a surveyor, moved to Wandsworth and became actively involved in local politics for the first time in 1951.
His service as an elected Wandsworth councillor began in 1960 when he was voted onto the town hall in a by-election. He then remained in public office for the next 46 years before retiring as a councillor at the 2006 local elections.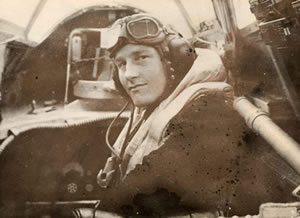 A decade earlier his contribution to public life had been recognised when he was awarded an MBE for services to local government. In 2007 he was also made a Freeman of the Borough of Wandsworth. He served as Mayor of Wandsworth twice, in 1970 and 1989, and played an active role in local charities and voluntary groups, as well as serving as a school governor.
Council leader Ravi Govindia said: "I am absolutely thrilled and delighted that Gordon has received this worthy medal for his exceptional courage and bravery.
"Although it is many, many years later, it is right and fitting that the nation has finally paid tribute to the enormous contribution played by the men who served in the arctic convoys in the defeat of Hitler and the Nazis. Without these vital supplies getting through to the Russians the whole course of history might have been changed.
"Gordon's entire life has been dedicated to public service. After his extraordinary record of 46 years service at the town hall, it is difficult to overstate his remarkable contribution to public life."

March 28, 2013