Council tenants would pay market rents if their household income exceeds £60,000


Housing opportunities for lower earners in Wandsworth will be improved under a scheme that requires council tenants to pay market rents if their household income exceeds £60,000.
Early estimates suggest the council could generate up to £500,000 in additional rental revenue each year once the changes are implemented – which would be used to help provide more affordable housing, maintain the council's existing stock and estates and generally assist in improving the council's housing management services.
Wandsworth's housing spokesman, Councillor Paul Ellis, said the Government scheme would ensure that households meeting or exceeding the income threshold "pay their fair share".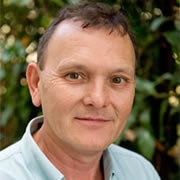 He said:
"It is not right that council tenants in receipt of healthy salaries should be benefitting from highly subsidised housing that should be available to the low income working households living in the borough in housing need.
"If they want to live in a council house then we will simply be asking them to pay a fair market price. In turn, we will use this additional rental revenue to improve our housing services – and this would include looking to create more housing options for lower paid individuals and families.
"Alternatively, if they consider buying their home through Right to Buy, then they could be entitled to a discount of up to £100,000 – and the council would use the sale receipt under the One for One replacement scheme to re-provide low cost rented homes. Or, should they choose to leave and rent or buy in the private sector, then a home becomes available for a person or family in need."
The Government announced the £60,000 threshold scheme in last week's budget – however, legislation will need to be changed before it can fully take effect.
To learn more about council housing in Wandsworth visit www.wandsworth.gov.uk/housing or for housing-related advice email housingadvice@wandsworth.gov.uk or call 020 8871 6840.
March 26, 2013