Need To Say 'Thanks' Or Make Amends?
---
BBC One needs you for a new TV show

Is there someone who has changed the course of your life forever? Someone you never got the chance to thank properly? Or someone you've wronged in the past who you feel a burning need to apologise to? Do you long to talk to them but can't find the courage to do it alone? What if you've lost touch with them altogether?

From the makers of the acclaimed genealogy series Who Do You Think You Are? , and the hit family reunion series Long Lost Family, The Gift (working title) is a new programme for BBC One that helps people express their gratitude or make amends.

Living with an unpaid debt of gratitude or a long overdue apology can be an enormous burden. For many thousands of people across Britain, it's often impossible to move on until you've had the chance to express your feelings in person. The Gift is the programme that can help. From tracking down the stranger who saved your life to helping you build bridges with people who you've seriously wronged in past, The Gift can end the years of guilt, worry or longing and finally let you begin to find closure.

With a team of professional mediators, psychologists and experts in tracing people, The Gift will document the stories of people who want to seek forgiveness or express their gratitude and need our help to do so. We'll track down the people they want to find, support them as they prepare for a face to face meeting, and film them selecting a gift, which might be a token of thanks or to make amends.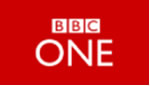 The Gift is planned for broadcast by BBC One in a primetime mid-week slot and will be presented by a well known TV personality.

Wall to Wall Television is one of the UK's leading production companies, with a reputation for producing ground-breaking, intelligent and sensitively made television content.

If you feel ready to express your gratitude or seek forgiveness and would like our help, please get in touch. Visit www.walltowall.co.uk/thegift.aspx for more information and to submit an application form. Alternatively, please write to 'The Gift', Wall to Wall Television, 85 Gray's Inn Road, London, WC1X 8TX for an application form.


March 4, 2013