Come and watch the 51st State Band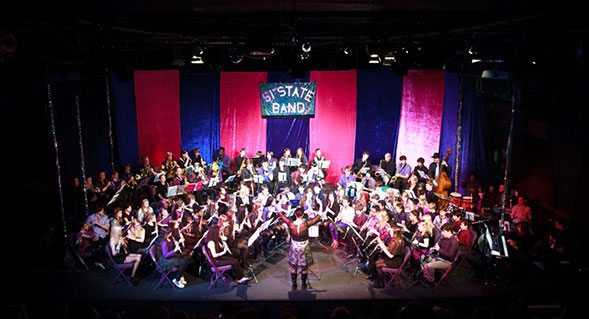 World Heart Beat Music Academy's latest concert from The 51st State Band is being held at Putney Arts Theatre on Friday 17th November.
This is promising to be a stunning programme of music carefully prepared by World Heart Beat's extraordinary young musicians and looks set to prove an inspiring evening of performance. Playing alongside students are the world class musicians who teach at our academy, as well as prestigious friends of the academy.
Buy your tickets here
For all ages and featuring music for all tastes, there are two shows at 6:45pm or 8:30pm. Come and experience the amazing 51st State Band in concert.
Here is a short video clip of last year's performance.

The World Heart Beat Music Academy is a specialist world music academy for young people in London, which not only brings and teaches music from all over the world but also provides disadvantaged youth with instruments and tuition.

Believing in the power of music to transform lives, the World Heart Beat Academy creates educational experiences where young people are inspired to achieve excellence in a vast array of musical forms.
November 10, 2017