Describing the area as 'this magnificent new development'
Tech giant Apple has announced it will set up its new headquarters in Wandsworth. The company is leaving its existing HQ in Regent Street and moving to a new hi-tech head office at Battersea Power Station by 2021.
The company is leasing 500,000 sq ft of office space for 1,400 employees, making it one of the biggest single office deals signed in London outside the City and Docklands in the past 20 years. This will give Apple enough space to expand its workforce to 3,000 as its London operation grows.
Wandsworth Council leader Ravi Govindia said, "This is truly exceptional news. The arrival of such a globally important company demonstrates the potential of Nine Elms as one of the most high-profile new business districts, not just here in London but in Europe and beyond.
"There are no bigger players on the global tech scene than Apple. Their arrival in Battersea will no doubt act as a magnet to other hi-tech firms who want to develop new innovative products for a global market.
"There will be a ripple effect drawing in skills, talent and investment to the whole Nine Elms district, creating exciting new employment opportunities for our young people. Our predictions have always been that 25,000 new permanent jobs will be created in Nine Elms. With Apple's arrival that figure could climb even higher."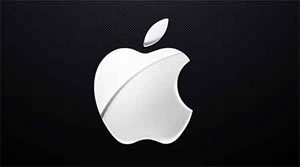 Apple says it was looking forward to the 2021 opening of "our new London campus" as staff relocate to "this magnificent new development at one of the city's best-known landmarks".
"This is a great opportunity to have our entire team working and collaborating in one location while supporting the renovation of a neighbourhood rich with history."
Battersea Power Station Development Company's chief executive Rob Tincknell said, "We are delighted Apple chose to make this their home in 2021.
"It is a testament to not only the fantastic building but the wider regeneration of the 42-acre site, which offers a carefully curated mix of homes, businesses and leisure amid extraordinary open spaces and new transport links.
"It has always been our clear objective to create one of London's most thriving new communities and this commitment from Apple will undoubtedly help us achieve this goal."
October 5, 2016