Best A-Level Results in School History For Local Ark Academy
---
Students and staff celebrate as one third of all A-Level entries were graded at A or A*




Tears of joy for Maia Drummond A*A*A a- she's off to study English Literature at Kings College, London University
The Ark Putney Academy is celebrating their best A-Level results to date with a third of all A-Level entries graded at A or A*, and 83% of entries graded a C grade or higher. 70% of students achieved 3 A Levels A*-C.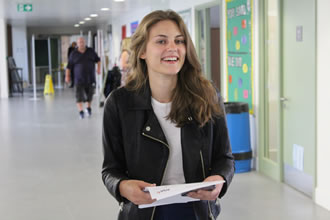 Vitesa Fetahu will be off to study Psychology at Surrey University

The non-selective academy gained fantastic outcomes for the Value Added measure, with the English, History, Sociology and Geography departments all achieving in top 10% nationally, meaning the majority of students surpassed their expected targets.

There were many tears of happiness as students eagerly opened their results envelopes. Maia Drummond, who achieved A* A* A in English Literature, Sociology and History, and will go on to study English at Kings, said, "I cannot believe it! I'm so happy that all this hard work paid off. I want to thank all my teachers, I have really prospered at Ark Putney Academy, especially through the creative side of the school – I played Macbeth and Romeo – but not in the same play!"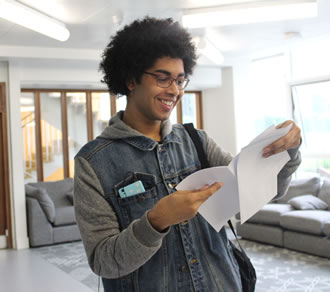 Muneeb Akbar is off to City University to study Sociology and Psychology at City University having achieved A*A B

Another success story from Ark Putney is Hemiel Sarker who achieved A* A* A* in Maths, Biology and Chemistry and wants to become a doctor, "I think this school helped me learn to become very independent. I have a really good work ethic because of Putney, they taught me from a young age to be an individual, and not rely on others."

Ark Putney Academy is a mixed Secondary School with a Sixth Form situated in the borough of Wandsworth. Applications will open shortly for 2018 entry and there are a small number of places remaining for September 2017, please contact m.neuberger@arkputneyacademy.org for more details.

August 18, 2017