Local MPs Split on Triggering Article 50
---
Rosena Allin-Khan defies party whip to vote against 'harsh and extreme Brexit'
MPs representing the Wandsworth area, which was one of the most pro-Remain areas of the country, seem to have split along party lines when it comes to voting on the invocation of Article 50, the first step in Britain leaving the EU.
The local Conservative MPs, Jane Ellison and Justine Greening have confirmed their intention to vote in favour whereas Dr Rosena Allin-Khan, who represents Tooting for Labour has said she intends to defy her party's three-line whip and vote against. 75% of Wandsworth residents voted to Remain in the EU last year along with all three MPs.

Jane Ellison, the Conservative MP for Wandsworth, Battersea and Balham, has already told this website how she will vote: "I was elected in 2015 on a manifesto commitment to hold an in/out referendum on EU membership, and to respect the national result; had it been different I would have expected the same of the Leave side."




Financial Secretary to the Treasury since July 2016, Jane continued, "I will therefore vote for Article 50 to be triggered and work constructively to get the best outcome for my constituents and the rest of the country as we leave the EU."

Justine Greening, Education Secretary and MP for Putney, also confirmed that she will support the Bill. She told this website, "This bill is about getting on with delivering on the outcome of the referendum we held last year, and I will be voting in favour of it. I may have campaigned to stay in but I feel we have to respect the overall democratic result, and it is not for MPs to try and unpick that."


Dr Rosena Allin-Khan said, "The UK's political system is based on the essential idea that an MP represents the interests and will of the constituency that elected them to Parliament. On this Bill, I believe the Referendum means that we, as MPs, must vote not on our judgment of what is in the interests of our constituents, but instead on what we understand their will to be.
Across Wandsworth, over 100,000 people (75%) voted to Remain in the EU. So, while I fully expect Parliament as a whole to vote to trigger Article 50, I will vote against triggering Article 50."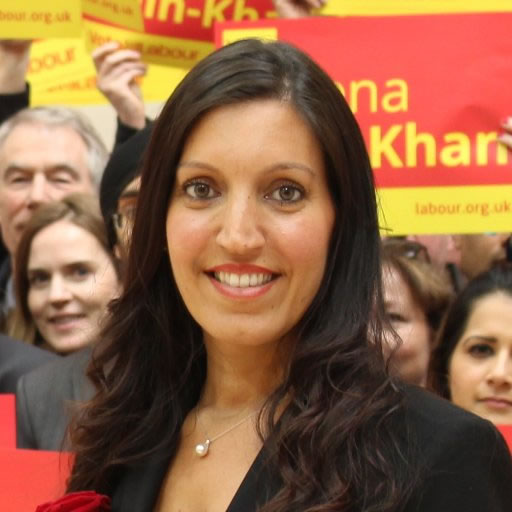 Dr Allin-Khan is a shadow minister for sport and it is the convention that any vote against a three-line-whip by an MP holding office should be followed by their resignation. At this stage there is no indication that all the Labour frontbench spokespeople who have defied Jeremy Corbyn's instructions will be fired.
She says her decision 'faithfully' represents the interests of the people of Tooting in Parliament adding, "Through her impulse for autocracy and total control, Theresa May is already undermining our politics further. She may like to pretend the Referendum was a landslide or a whitewash, but we know it wasn't. She may want to claim every person who voted Leave voted for the same concept of a harsh and extreme Brexit, but we know they didn't."
This week the leader of the Labour Party, Jeremy Corbyn, announced that there will be a three-line whip for his MPs and there were reports that rebel shadow frontbench members would be sacked if they defy the vote.

Teresa May has said she intends to trigger Article 50 before the end of March despite the recent Supreme Court decision to endorse a previous ruling that Parliament must be consulted.

Justine Greening reiterated in early January that the Prime Minister has "been very clear that we'll be triggering Article 50 by the end of March".


February 1, 2017