Security experts invest in local area and economy
The Rt Hon Iain Duncan Smith officially declared the new Banham Group HQ open in Earlsfield last week.
The Secretary of State for Work and Pensions attended a launch party with 200 other guests to witness the unveiling of the development, designed by award-winning architects Allies & Morrison. The building - sited on the vacant brownfield area next to the railway embankment - boasts over 50,000 square feet in space, a state of the art interior design plan built with a focus on sustainability, and a first of its kind, in-house 24-hour monitoring centre built with a unique fire and bullet resistant window.




Guests were taken on a journey through Banham's history starting with the first Banham lock invented when the company was incorporated in the 1920s, all the way through to present-day high-tech wireless security systems
Iain Duncan Smith praised the Banham Group on the remarkable new headquarters and also for their investment in apprenticeships through their Edexcel-approved education division, Banham Academy. The Academy, which has its own building onsite at Banham headquarters, will be opening its doors in January 2016 to provide young people with key skills and training within the security industry with a view to them to applying for apprenticeships with Banham.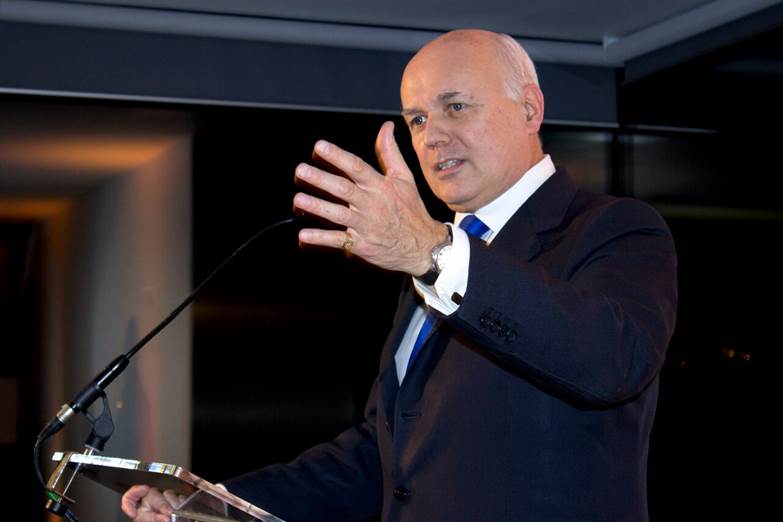 Rt Hon Iain Duncan Smith said, "I want to congratulate Banham on their success as a family business. They have grown and expanded but kept faithful to the family roots over their 90 year history. The launch of the Banham Academy and its commitment to providing employment opportunities for young people within the security industry is an excellent example of how businesses can step up and invest in their workforce. Through the Academy, Banham will be providing key skills and training to young people between the ages of 16 and 23.
The new headquarters provide a central operating base for servicing Banham customers with their highest specification showroom to date, allowing customers to cut their patented, registered keys and test security equipment on the interactive displays.



Charles Hallatt, Executive Chairman at Banham, said, "Our move to Earlsfield is a significant milestone for the company. The new headquarters allows us to continue our growth and expansion for the foreseeable future and hopefully for the next three generations and more of the Banham family. At Banham, we pride ourselves on being very actively involved with local communities throughout London and the South East by working closely with local residents, councils and Neighbourhood Watch groups. We are proud that our new headquarters is providing positive reinforcement to the local economy. Our development has set a benchmark for the regeneration of the local area and we are very excited to have moved to Earlsfield."