Council proposes 85 new low cost homes for rent
Wandsworth Council is aiming to close Battersea Sports Centre and build up to 85 new low cost homes for rent on the site in Hope Street.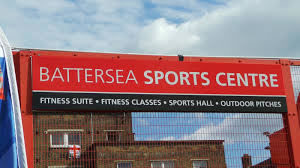 Under the proposals, which are due to be discussed by councillors in the new year, the housing department would design and build the new homes, which could be a mix of properties for single occupants, couples and families. They would be offered for rent to local people with links to the borough who need low cost housing.
Community services spokesman Cllr Jonathan Cook said: "The sports centre has seen user numbers fall recently and it is becoming increasingly uneconomic. Using the site for new low cost housing would make good sense, especially as there is a wide range of other and better sports facilities in the area."

The council's housing spokesman Cllr Paul Ellis said: "London desperately needs more housing and of course there is a particularly need to build more affordable housing for people and families on low incomes.
"Utilising this site in Battersea to provide more low cost homes for rent would ensure that we can offer more support to families who have been made homeless through no fault of their own and others who are currently living in cramped or unsuitable accommodation."

A spokesman from campaigning group Wandsworth Against Cuts said: "Wandsworth Against Cuts' position is that rather than flattening another sports facility - invest in the existing one. And rather than building new 'affordable housing' - build more council flats instead... The Winstanley Estate is one of the poorer areas of the borough, and it's for that very reason that this centre must remain there, and be invested in."