Large amount of cash taken from elderly man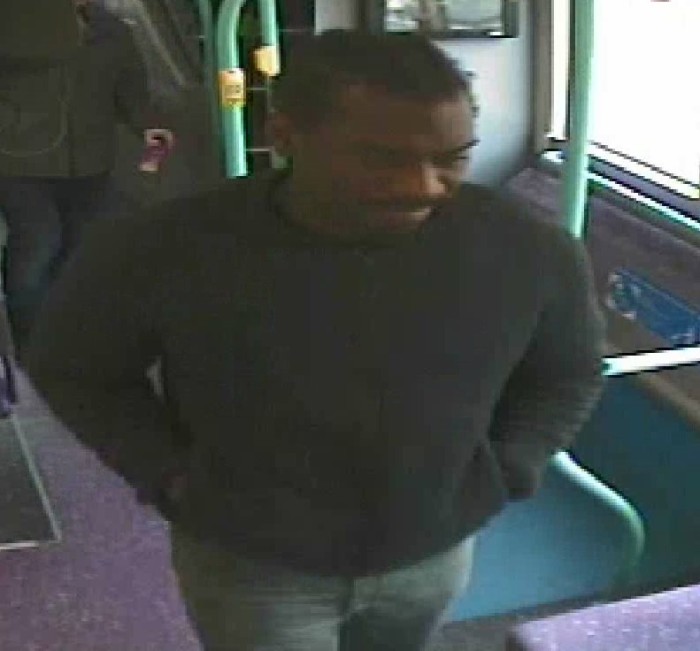 Officers investigating a robbery on a bus in Wandsworth last year are renewing their appeal to identify a man who was captured on CCTV.
At about 10.35am on 25 October 2016, the victim - a 65-year-old man - boarded a Route 295 bus on Plough Road, and sat at the back. The suspect boarded the bus at the same stop and also sat at the back of the bus near the victim.
Earlier that day, the victim had withdrawn a large amount of cash from a nearby bank.
After a short period of time, the suspect approached the victim and grabbed him before stealing an envelope containing the cash from his pocket.
The suspect then got off the bus and ran away. He is described as a black man, about 6ft tall and unshaven. He wore a black coat, black trousers and grey trainers.
Police are keen to hear from anyone who may recognise him.
Anyone with any information is asked to contact police via 101 quoting reference 0323227/15 or call Crimestoppers anonymously on 0800 555 111.