Full replacment of the trees to take place after overwhelming public support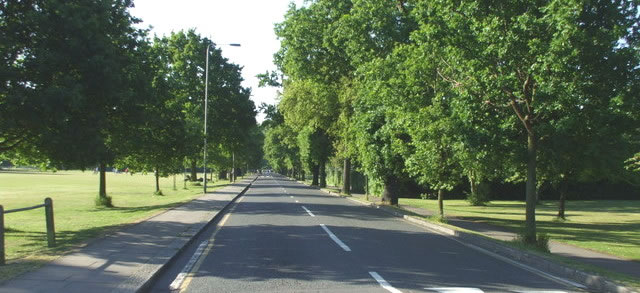 Residents who took part in a detailed public consultation on the future of an historic avenue of trees on Tooting Common have given their overwhelming support to making sure it survives for future generations.
The survey was carried out between July and September and showed that 96 per cent of people wanted the avenue preserved for their children and grandchildren, while 89 per cent agreed that the historic row was "essential to the common".
The consultation was launched after a series of detailed surveys by independent arboricultural experts found that some of the Horse Chestnuts in the avenue are dead or dying, while others are infected with an incurable and sometimes fatal bark disease. This contagious infection can cause limbs and branches to collapse and fall to the ground without any warning.
The trees are also fast approaching the end of their natural lifespan. They are believed to be between 150 and 160-years-old and are likely to decline and die of old age within a relatively short period of time.
As a result, councillors will meet this week be asked to approve plans to plant a full row of replacements so that the avenue thrives and lives on well into the next century.
The proposal to replace all the trees at the same time was strongly backed in the consultation. In total 74 per cent of respondents agreed that it would be better to replace them in a single operation with only 22 per cent opposed.
People who took part in the consultation were provided with very full and detailed information about the issues involved. In total 71 per cent said they clearly understood all the issues while another 25 per cent said they were clear about most of the issues.
Environment spokesman Cllr Jonathan Cook said, "The avenue is a wonderfully striking and historically important and prominent feature on the common and future generations would not think kindly of us if we didn't take the necessary steps now to ensure it continues to thrive as an avenue over the coming decades.
"Many hundreds of people expressed their views and the clear and overwhelming conclusion was that local people wanted the avenue preserved and thought this would be best achieved by replacing all the trees at the same time.
"This method of replanting will allow the new trees to grow unimpeded with all the light and air they need, helping them mature more quickly. This means the long-term visual and aesthetic value of the avenue will be recreated and kept for future generations."
He added, "Sadly many of these Horse Chestnuts are now diseased and inevitably some will die while others will require very extensive pruning and cutting back. Their age also means that some are very likely to die soon of natural causes.
"What we simply cannot do as custodians of the common is leave trees untouched if they could pose any kind of danger to the public."
The avenue runs northeast from the junction of Tooting Bec Road and Dr Johnson Avenue towards Bedford Hill, and was first recorded on local Ordnance Survey maps in 1868. The avenue is comprised 77 trees, of which 67 are horse chestnuts.
The background papers are available to read on the council's website.
September 20, 2016