Sadiq Khan MP to cut the ribbon on new Oasis outlet
HIV support charity Oasis are opening a new shop in Garratt Lane, Wandsworth on 19 September from 5pm.
Rt Hon Sadiq Khan MP will be opening the shop by symbolically cutting a red ribbon at 6pm and there will be a celebration event between 5 and 9.30 to which everyone is invited.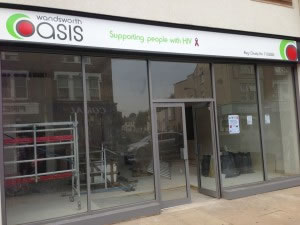 Wandsworth Oasis say, "We've been looking for a new shop for a while, but couldn't find anywhere we liked in an up and coming location. This end of Garratt Lane is perfect , about 5 mins from Southside and the new Sainsbury's development in Wandsworth.
"It's a new build so there are all sorts of regulations we have to comply with, all make sense, but it is a lot longer process than moving into an existing shop premises."
They welcome good quality donations and if you drop them off on opening day they will be swapped for a glass of something.
September 11, 2013