A blaze broke out in the kitchen and the woman died a day later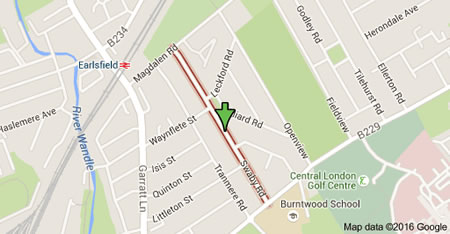 Earlsfield map. Picture: Google
A woman has died after a blaze broke out in a kitchen in Earlsfield on Tuesday (19 July).
A neighbour who heard a smoke alarm sounding inside the property in Swaby Road called the Brigade at 9.15pm and the fire was under control less than half an hour later.
London Ambulance Service took a woman to hospital, but unfortunately she died the following day (Wednesday, 20 July).
Two fire engines from Tooting attended the scene.
July 25, 2016