Developer may have to rebuild brick-by-brick
The council has launched an investigation into the unauthorised demolition of a landmark Victorian-era public house in St John's Hill, and could order the developer responsible for its disappearance to rebuild it brick by brick.
Wandsworth's planning department is investigating the circumstances surrounding the demolition of the former Fishmonger's Arms public house - most recently known as The Alchemist.
The pub was taken down last month. The owner had not sought consent to do this, although he was required to do so under planning rules because it is located in a conservation area.

In council documents seeking approval to pursue legal action against the developer involved, the pub is described as "a cherished heritage asset making an important contribution to the townscape of the conservation area".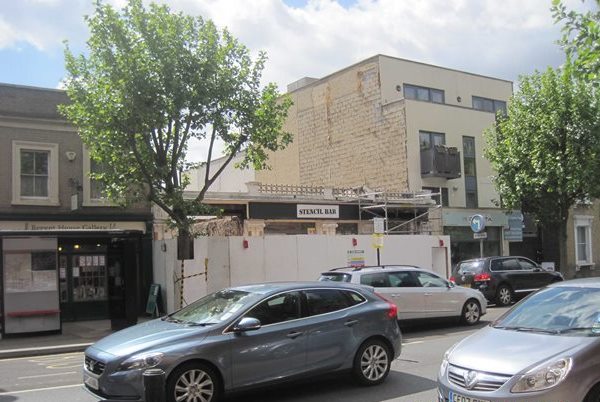 The empty space where the "cherished" pub once stood
Planning chairman Cllr Sarah McDermott said: "There appears to be no justification for the demolition of this important local landmark and no consent was sought by the owners beforehand.

"We are therefore treating this as a very serious breach of planning rules, which we believe can only be put right by the complete rebuilding and reconstruction of this important community asset, using the same materials and to the same architectural design.
"This building is an integral part of the St John's Hill Grove conservation area and its loss will be keenly felt by local people. That's why we are determined to take action to ensure it's restored for future generations."




The developer may be required to rebuild it brick by brick

The council is also proposing to give more than 120 pubs in Wandsworth added protection from development using its planning powers.
'Article 4 Directions' have been proposed in the case of 121 local pubs and bars that have historic, architectural or community value. This means owners would need to apply for permission before knocking them down or changing them into something else such as a supermarket or estate agent.
Currently, under 'permitted development rights', pub owners do not always need planning permission to demolish a pub or change its use. But Article 4 Directions remove permitted development rights, giving council planners a chance to decide whether or not to allow the changes.