Lib Dems Announce Candidates for Local Constituencies
---
Move seems to rule out any chance of a 'progressive alliance' in the area
Wandsworth Liberal Democrats have been taking to Twitter to line up their candidates for an 8 June following Theresa May's call for a snap General Election.

Tweeting "We're ready" the local party are set to stand against Conservative MPs Justine Greening and Jane Ellison in Putney and Battersea respectively, and Labour's Dr Rosena Allin-Khan in Tooting. This seems to rule out any chance of a 'progressive alliance' with Labour, the Liberal Democrats and the Greens cooperating in areas which voted to Remain in the EU Referendum.

Ryan Mercer has said he is standing as the Liberal Democrat Parliamentary candidate for Putney. Calling it the Brexit General Election, Mr Mercer said, "The Lib Dems are the only party campaigning against Theresa May's hard Brexit. Only we will stand up for Putney."

Ryan Mercer
They will be hoping to challenge Education Secretary Justine Greening who holds the seat for the Conservatives with a large majority but where the electorate voted by a large majority to remain in the EU.
General Election 2015: Putney
Party
Candidate
Votes
%
±

Conservative

Justine Greening

23,018
53.8
+0.8

Labour

Sheila Boswell

12,838
30.0
+2.6
Liberal Democrat
Andrew Hallett
2,717
6.3
−10.6
Green
Christopher Poole
2,067
4.8
+3.4

UKIP

Patricia Ward

1,989
4.6
+3.5
Animal Welfare
Guy Dessoy
184
0.4
N/A
Majority
10,180
23.8
-0.8
Turnout
42,813
67.0
+2.6
Conservative hold
Swing
-0.9

He looks set to be joined by Alex Glassbrook for Tooting, who tweeted "Game On" when the election was announced . He was the Liberal Democrat in the recent Tooting by election which was held after Sadiq Khan became Mayor of London. He is a barrister who lives near Wandsworth Common and volunteers for the South West London Law Centre.
The by-election was won comfortably by Dr Rosena Allin-Khan who rebelled against Jeremy Corbyn's three-line whip on the invocation of Article 50.
By-election 2016: Tooting
Party
Candidate
Votes
%
±

Labour

Rosena Allin-Khan

17,894
55.9
+8.7

Conservative

Dan Watkins

11,537
36.1
−5.8
Green
Esther Obiri-Darko
830
2.6
−1.5
Liberal Democrat
Alex Glassbrook
820
2.6
−1.3

UKIP

Elizabeth Jones

507
1.6
−1.3
Christian Peoples
Des Coke
164
0.5
+0.5
Monster Raving Loony
Alan "Howling Laud" Hope
54
0.2
+0.2
Independent
Zirwa Javaid
30
0.1
+0.1
One Love
Ankit Love
32
0.1
+0.1
Immigrants Political Party
Akbar Ali Malik
44
0.1
+0.1
English Democrat
Graham Moore
50
0.2
+0.2
Independent
Zia Samadani
23
0.1
+0.1
Independent
Smiley Smillie
5
0.0
+0.0
Give Me Back Elmo
Bobby Smith
9
0.0
+0.0
Majority
6,357
19.9
+14.6
Turnout
31,763
42.5
−27.2
Labour hold
Swing
+7.3
In Battersea it appears to be Richard Davis who is likely to represent the Liberal Democrats. Dr Davis said, "This is our one chance to stop a Tory hard Brexit. Only the Lib Dems can prevent a Tory majority. "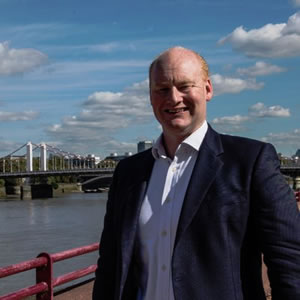 Richard Davis
Last time out the Lib Dems only polled 4.4% of the vote in a constituency that was strongly in favour of leaving the EU.

General Election 2015: Battersea
Party
Candidate
Votes
%
±

Conservative

Jane Ellison

26,730
52.4
+5.0

Labour

Will Martindale

18,792
36.8
+1.7
Liberal Democrat
Luke Taylor
2,241
4.4
-10.3
Green
Joe Stuart
1,682
3.3
+2.2

UKIP

Christopher Howe

1,586
3.1
+2.1
Majority
7,938
15.6
+3.4
Turnout
51,031
67.0
+1.3
Conservative hold
Swing
+1.6
April 19, 2017