Godley Gardens Reveals An Impressive Transformation
---
The neighbourhood park in Earlsfield boasts many new features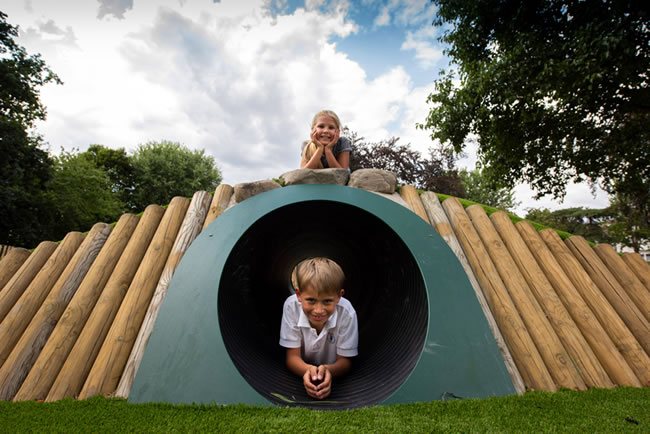 Godley Gardens, a green open space in Earlsfield, has undergone a worthy renovation.
The work to improve the valuable green space in Godley Road followed an online consultation asking residents what they would like to see take place there. As a result Godley Gardens now boasts a new pathway, new benches, improved entrances and landscaping, with the centre piece of the work a striking play tunnel set into an astro-turf hill. Additional dog waste bins have also been added, along with new signage.
Councillor Steffi Sutters, the borough's cabinet Member for Community Services and Open Spaces, said, "Godley Gardens is a fantastic example of community consultation and work being shaped by the feedback we received.
"This is a really important local green space and I think the work to improve and enhance it looks really fabulous.

"We invested around £50,000 in this project through the Wandsworth Local Fund (WLF) and this is one of several small park improvement projects being funded in this way."

Wandsworth's parks and open spaces are managed by Enable Leisure and Culture, on behalf of Wandsworth Council. Enable Leisure and Culture is a non-for-profit organisation, providing leisure and cultural services for the benefit of local communities.

July 20, 2018