Inquiry told drugs easy to obtain in HMP Wandsworth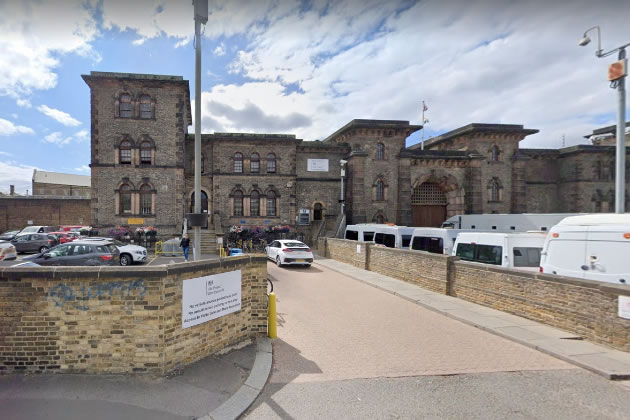 Wandsworth Prison. Picture: Google Streetview
May 10, 2023
A prisoner claimed he had been trying to see a psychiatrist for three months just days before he was found hanged in his cell at HMP Wandsworth. The mental health in-reach team failed to follow up on concerns prison staff raised about Sean McKeown's mental health in the days leading to his death, in June 2019, a watchdog report said.
Mr McKeown, 51, had a long history of substance misuse and mental health issues, including paranoid schizophrenia and depression. He was remanded to HMP Wandsworth in September 2018 and saw a mental health in-reach team until March 2019, according to a new report by the Prisons and Probation Ombudsman.
The report raised concerns the mental health team did not create a care plan for Mr McKeown when they discharged him so there was no clear plan on what to do if his mental health deteriorated again. Mr McKeown stopped taking his antidepressants in April 2019 and there was no evidence to suggest he was probed about his decision and whether a referral to the mental health team was considered, according to the report.
Healthcare staff also noted Mr McKeown's personal hygiene had got worse. Although Mr McKeown was found intoxicated on May 1, there is no record of whether this was shared with the healthcare or substance misuse team.
If a mental health team discharge plan had been completed, the report added, it is likely Mr McKeown would have received some mental health support when he stopped taking his antidepressants or if his behaviour changed.
Prisoners and wing staff later raised concerns about Mr McKeown's mental health on 31 May, four days before his death. Mr McKeown told a prison officer he had not been able to see anyone from the mental health team and had tried to see a psychiatrist for the past three months.
The officer tried to phone the mental health team but left a message on the wrong number, which he had gotten from a list of healthcare contact numbers.
The report said, "The officer also spoke in person to an unidentified nurse from the mental health team who agreed to check on Mr McKeown. However, no one from the mental health team saw Mr McKeown in the days before his death or recorded the concerns raised by wing staff about his mental health."
There was also around a minute-and-a-half delay before staff got into Mr McKeown's cell when he was found hanging on June 4 as night duty staff could not open a sealed key pouch. The ombudsman could not say whether this might have affected the outcome.
The ombudsman accepted prison staff had no reason to believe Mr McKeown was at imminent risk before he died and said he had not self-harmed in the last 16 months of his life.
But the report said, "Four days before Mr McKeown died, staff and listeners raised concerns about Mr McKeown's mental health, although they did not consider that he was at risk of self-harm as he had not harmed himself since he arrived at Wandsworth. Mr McKeown complained about his antipsychotic medication and wanted to see a member of the mental health team and psychiatrist.
"However, no one from the mental health team saw him before he died. In the three days before he died, Mr McKeown had not expressed any thoughts of suicide or self-harm. We think that staff might have considered whether Mr McKeown's mental distress placed him at risk of suicide or self-harm, but we accept that, as he had no recent history of self-harm, they had no reason to believe that he was at imminent risk."
Mr McKeown's post-mortem report found he had used psychoactive substances before his death. HM Inspectorate of Prisons and the Independent Monitoring Board ruled it was "very easy" to access illicit drugs at Wandsworth and said the prison will need to reassess its approach in line with the Prison Service's Prison Drugs Strategy.
Mr McKeown was remanded to HMP Wandsworth on September 11, 2018, charged with burglary and assault. He was sentenced to two years and four months in prison on 9 October.
A Prison Service spokesperson said, "Our thoughts remain with Mr McKeown's family and friends. We have reviewed the ombudsman's report and have already implemented all its recommendations to improve the care and safety of prisoners – including rolling out new training for staff and appointing a drug strategy lead to crack down on illicit substances that fuel self-harm."
A spokesperson for South London and Maudsley NHS Foundation Trust, which previously provided mental health services at HMP Wandsworth, said, "We offer our sincere and heartfelt condolences to the family and friends of Sean McKeown following this very sad incident in 2019."

Charlotte Lillywhite - Local Democracy Reporter