A reward is being offered for the return of puppy dog Lolly who went missing in Garratt Park, Summerstown.
She has been lost since 1pm on Wednesday (June 12), and has since been sighted next to the Corner Pin pub on Plough Lane and near Wimbledon Art Studios in Riverside Road.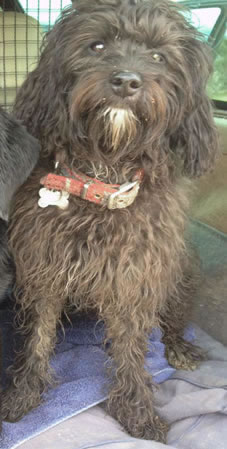 A spokesman for Merton Police said: "She is terrified and therefore has not readily gone to anyone who has seen her.
"Lolly has been microchipped and is spayed. Two young children adore her and would love to have her back."
If you have spotted her (she is pictured on the left), please ring 07791-680550.
June 14, 2013