The council took emergency legal action to close the Chicken Spot takeaway in Falcon Road after discovering a serious rodent infestation and filthy food preparation surfaces covered in mouse droppings.
The inspectors judged that the restaurant posed an immediate risk to public health and ordered the owner to immediately close it. This emergency action was later endorsed at a hMarch 4, 2014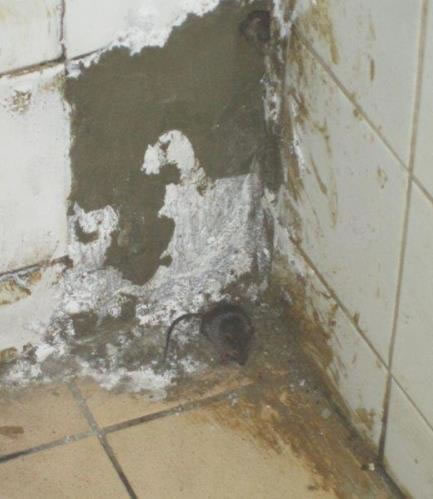 During their visit the inspectors saw mice running behind freezers and discovered that the only cleaning materials in the restaurant consisted of washing up liquid.
The business remains closed on the orders of the court as the risk to public health remains. It will not be permitted to re-open until it has been thoroughly cleaned and disinfected and the rodent infestation has been eradicated.
The council's consumer protection spokesman said: "The council responded immediately to close this fast food restaurant down because it posed a serious and immediate risk to public health.
"What the inspectors were confronted with at this takeaway was simply unacceptable. Its kitchen, food storage areas and food preparation areas were filthy and festooned in mouse droppings. It is difficult to think of anywhere that would have been more unsuitable to be preparing and cooking food.
"Anyone who owns or runs a food business in Wandsworth should be under no illusions about the sanctions they will face if they do not observe the very highest standards of cleanliness and hygiene. In this case, the owner's sloppy and unacceptable practices have cost it a good deal of lost revenue and also caused significant damage to its reputation. Other food businesses should take careful note of these consequences."
The council offers food safety courses to local businesses to make sure they can comply with the highest health and hygiene standards.

The takeaway will not be permitted to reopen until it's been thoroughly cleaned
Anyone who works in catering or handles, prepares or sells food on a commercial basis should by law be fully trained to do so. This is to minimise the risk of food poisoning outbreaks and other public health risks.
To make it easier and more cost effective for local businesses to comply with their legal obligations, the council runs online food safety courses, in partnership with the Chartered Institute of Environmental Health.
The online courses can be completed at any time of the day or night, meaning that shops, restaurants and catering firms do not have to lose key staff during working hours.
The courses include: levels 1 and 2 food safety; level 1 fire safety; level 2 manual handling and level 2 health and safety. Courses vary in price but begin at £20 per candidate.
When environmental health officers inspect food premises in Wandsworth they check that staff who handle any foodstuffs are suitably trained. If they are not this can lead to enforcement action. The absence of proper staff training and qualifications can also have an adverse impact on a business's score under the Food Hygiene Rating Scheme.
For more information about the courses and to book a place visit www.wandsworth.gov.uk/foodsafety, call (020) 8871 6166/6013 or email foodsafety@wandsworth.gov.uk.