Charlie Duck's Floats Road At The Pump House Gallery
---
Artist explores fascination with history, form and the unreliability of narrative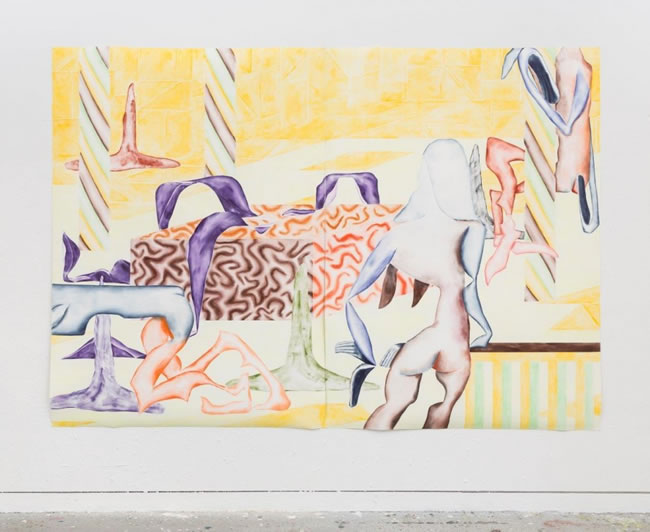 Image: Charlie Duck, The Ripest Grass, pigment on paper, 2018. Courtesy of the artist
The Pump House Gallery in Battersea Park is showing the first institutional solo exhibition by Charlie Duck, who lives and works between London and Germany.

Presenting a series of new large pigment works on paper, alongside ceramics and smaller studies, Floats Road continues Duck's fascination with history, form and the unreliability of narrative.
For Floats Road, Duck has created new works that depict bodies that seem to reference the human, but are distorted and disproportionate. The figures exist in a liminal state that Duck refers to as 'kind-of-human', occupying landscapes that verge on the alien.
The images emerge from a process in which the rapid studies in felt tip pen are transformed, usually from memory, into the large pigment works.

Both the smaller and larger works, as well as the ceramics, will be presented alongside each other without hierarchy. Duck invites the audience to consider the difference in materiality between bone-dry pigment and the liquidity of his ceramic works.

Charlie Duck: Floats Road
25 July 2018 – 23 September 2018
The Pump House Gallery, Battersea Park
The exhibition is supported by the Arts Council England and Wandsworth Council.
June 11, 2018