Police believe it was abandoned by its owner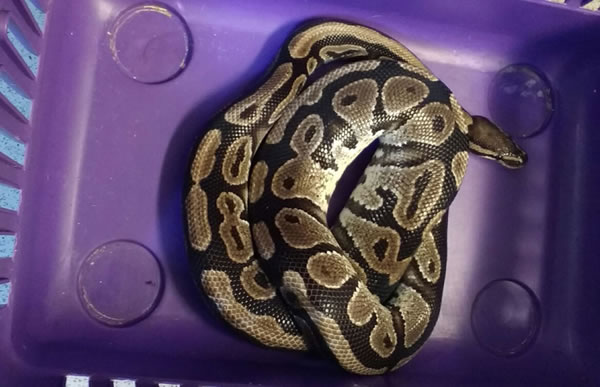 Wandsworth's parks police made an unusual arrest in Battersea Park this week when they came across a three foot long python.
The juvenile Royal Python was found in an area of grassland near Rosery Gate known as 'The Wilderness' on Monday evening (June 12th).

Pc Jason Crawford made the 'arrest'

A concerned crowd of people had gathered around the reptile which is believed to have been abandoned by its owner.

The parks police officers managed to catch the non-venomous constrictor and later took it to the animal hospital run by the RSPCA in Putney where it's recovering from its ordeal.
Anyone with information about the owner or how it came to be abandoned in in the park is being urged to call the RSPCA on 0300 123 8018.

June 16, 2017