Prosecution allege poor maintenance was contributory factor to boat capsizing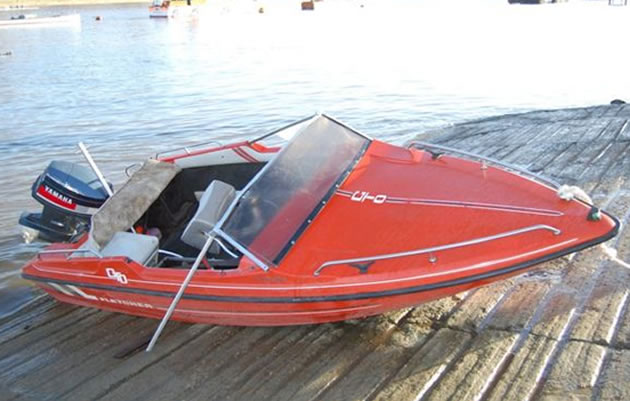 In what is believed to be a legal first, the speedboat that Charlotte Brown was travelling in on the night of her death near Wandsworth Bridge at Plantation Wharf has been brought into court.
The jury at the Old Bailey was shown a number of defects on the boat which the prosecution say were contributory factors in 23-year-old Charlotte's death.
She was on a first date with 30-year-old Jack Shepherd from Hammersmith. Shepherd is being tried in absentia for manslaughter by gross negligence.
The red 14ft Fletcher Arrowflyte GTO had been used to bring Charlotte along the Thames after she had been taken to a meal at the Shard on 8 December 2015. Shepherd is believed to have allowed Charlotte to steer the boat but it hit a log while travelling in excess of the speed limit and capsized throwing both of them into the water. Neither were wearing life jackets. Charlotte was taken to hospital but died a few hours later.

Charlotte 'Charli' Brown

The boat, which was usually moored by Shepherd's houseboat on the Thames, was alleged to be poorly maintained. The jury were taken into the car park at the Old Bailey to view the boat.
A report presented to the court by port authority surveyor Andrew Thomas outlined a number of issues with the boat including a lack of an attachment on the kill cord of the boat. It also became difficult to steer at high speeds.
At the time of the accident police treated Charlotte's death as non-suspicious but in September last year Mr Shepherd was charged.
The trial continues.




The boat capsized just east of Wandsworth Bridge



July 11, 2018