Exposing the tribulations of print journalism in a digital world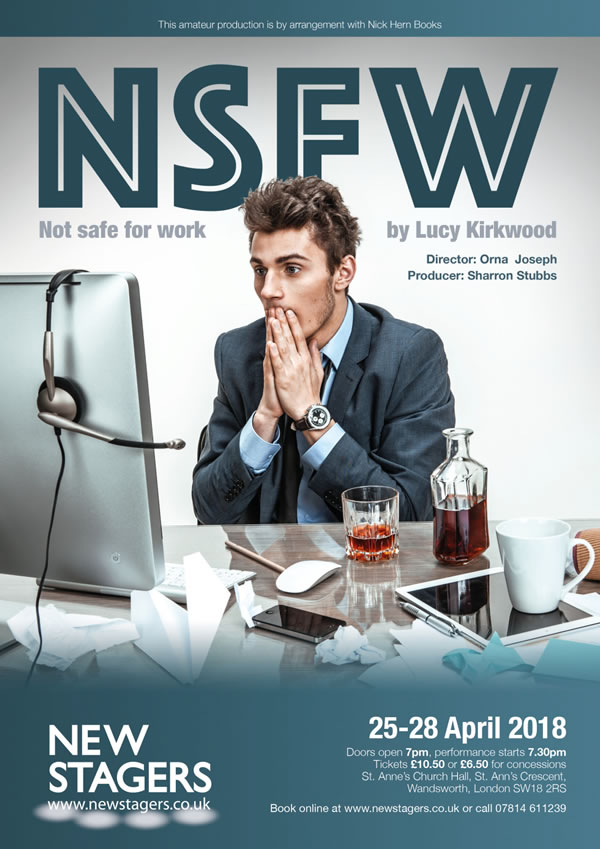 NSFW was written by British playwright Lucy Kirkwood and is about power games, first jobs, getting ahead and moral compasses.

In scenes split between the offices of a a lads' mag and a women's glossy, the play exposes the fleshy underbelly of print journalism and its struggle to stay relevant.
Sharp tongued and quick witted, the Wandsworth New Stagers' production of NSFW aims to make you laugh, cringe and even feel a bit sorry for millennials.
Warning: The production contains nude images.
Tickets are now on sale: Adults £10.50 Children and concessions £6.50
Performances:
Wednesday 25 April 2018
Thursday 26 April 2018
Friday 27 April 2018
Saturday 28 April 2018
at St Anne's Hall, Wandsworth

March 20, 2018