Four Guilty Of Murder In Wandsworth Tower Block
---
College student Peter Hagan was stabbed and bled to death
Four men have been sentenced to life imprisonment for murdering 16-year-old college student Peter Hagan at a birthday party.

Peter bled to death in the stairwell of a block of flats in Wandsworth in February after being viciously assaulted and fatally stabbed.


Investigating officer Detective Inspector Simon Pickford, from the Homicide and Major Crime Command, said: "The level of violence used was extreme and there was little or no provocation to spark the violence.

"These four men attended a teenager's birthday party and whilst there armed themselves with an array of weapons including a knife, CS spray and a hammer. They were clearly prepared to kill or seriously injure anyone who crossed them.

"This has been a brutal and shocking case. I would like to pay tribute to the victim's family who have conducted themselves with dignity throughout the investigation and court case. I would also like to thank the many other guests at the party who supported the police investigation."


Romell Martin, 22 (9.07.91) of Fairgreen Road, Thornton Heath was sentenced to life to serve a minimum of 17 years.

Jamaal Ferguson, 23 (27.07.90) of Albion House, Neville Gill Close, SW18 was sentenced to life to serve a minimum of 21 years.

Malki Ferguson, 22 (24/8/91) of Albion House, Neville Gill Close, SW18 was sentenced to life to serve a minimum of 17 years.

Dean Harmes, 27 (1/10/86) of Wentworth Court, Garrett Lane, SW18 was sentenced to life to serve a minimum of 17 years.

They were all found guilty of Peter Hagan's murder on Tuesday 17 December.

On the evening of Saturday 16 February, Malki Ferguson and Jamaal Ferguson were among 20 to 30 guests at their sister's 19th birthday party at a flat in Albion House, Neville Gill Close, Wandsworth. Harmes, a friend, and Martin, a cousin of the Ferguson brothers, were also at the party and the quartet formed part of what witnesses described as 'an older group'.

Peter Hagan arrived at the party with a group of friends at about 01:00hrs on Sunday, 17 February. An argument broke out between Peter's group and the older group, which led a member of the older group to discharge CS spray into the flat's living room.

Peter was one of several people who went onto the balcony to get fresh air but there he was confronted by members of the older group. He was stabbed several times and while on the ground kicked and struck with a bottle. Two other youths were stabbed and others were also hit or struck with bottles.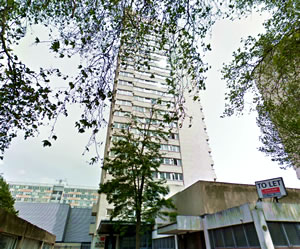 Peter and his friends left the flat and fled downstairs. All escaped apart from Peter. The stab wound to his left leg had severed the femoral artery and he collapsed at the bottom of the stairs. Whilst his friends ran from the block and got into a taxi, Peter lay bleeding to death in the stairwell.

Peter, of Hilda Lockert Walk, Brixton SW9, was confirmed dead at the scene and a post-mortem examination later confirmed that he died from a stab wound.

The death was investigated by officers from the Homicide and Major Crime Command, based at Belgravia.

Martin was charged on 20 February and Jermaal Ferguson in March. Malki Ferguson and Harmes were charged in June. The trial started on 19 November at the Old Bailey. Eight other people arrested in connection with the investigation were released without further action.

December 19, 2013