Culprit also banned from specific areas of The Tonsleys and East Hill
A Wandsworth man described as a "prolific thief" and thought to be responsible for a wave of car break-ins around East Hill has been banned from entering the area under the terms of an anti-social behaviour order (Asbo).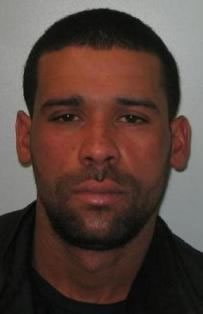 Jake Nedd has been sentenced to an 18 week jail term for an early morning raid on a shop in Battersea Bridge Road, during which the shopkeeper was assaulted. In a bid to prevent him re-offending in the area when he is released from custody, an application was also made to magistrates for an Asbo.
The order, which was granted at South Western Magistrates court, will remain in place until April 2015 and bars Nedd from entering the area known locally as The Tonsleys and also a swathe of residential streets between East Hill and Allfarthing Lane.
Mr Nedd, of Argyll House in All Saints Passage, Wandsworth High Street, is also prohibited from touching or entering any motor vehicle anywhere in London "without the express permission of the owner or keeper" and banned from having in his possession any satnav system without a valid receipt.
If the 27-year-old breaches any of the terms of his Asbo once he he's been freed from his current prison sentence, he would face the strong possibility of being sent straight back to his cell. Breaching an Asbo can lead to a prison sentence of up to five years and/or unlimited fines.
The council's community safety spokesman Cllr Jonathan Cook said: "Along with our partners in the police, we pushed for this action against Mr Nedd under anti social behaviour legislation to prevent him from committing any more vehicle-related crimes.
"Mr Nedd should not be under any illusions about his likely fate if he is caught trespassing in the two exclusion zones off East Hill or if he interferes with any vehicle anywhere in the capital.
"If he breaches the conditions of his Asbo we will certainly press the courts to impose the stiffest possible penalty."
Council tenants or leaseholders who are experiencing anti-social behaviour in Wandsworth should call (020) 8871 6829. People living in privately-owned accommodation should call (020) 8871 8894 for help.
May 14, 2013