Charity will pay up to £10,000 for info leading to arrest and conviction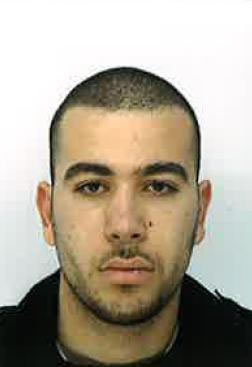 The still unsolved murder of a 24-year-old Abdullah Hammia, who was stabbed to death on Melody Road earlier this year, has prompted Crimestoppers to offer a cash reward in the hope of encouraging those with information about the attack to come forward.
Abdullah Hammia was a passenger in a Grey Hyundai car along with two other men on the evening of Tuesday 25 April at around 7pm. They stopped in Melody Road near the junction with Quarry Road and Abdullah was involved in a heated argument with a group of men - including at least one who had got out of a black VW Passatt. An argument quickly escalated at which point Abdullah was fatally stabbed in the heart.
There is an urgent need to find out the identity of the fourth person in the VW Passat on that night, and the police say it is also crucial to discover the reason why occupants of both cars met in Melody Road to help establish a motive for the killing.
A reward of up to £10,000 is being offered for information given to Crimestoppers that leads to the arrest and conviction of the person responsible for Abdullah Hammia's murder.*
Dave Hunter, Head of Operations at Crimestoppers, said, "The murder of Abdullah has left his family shocked and devastated. We still urgently need to help investigators with the final piece of vital information so that those responsible for his murder face justice.
"We are a charity giving people the power to speak up to stop crime. We won't ask your name and we won't judge. We'll just listen to what you know. When you hang up the phone (0800 555 111) or click 'send' (crimestoppers-uk.org) you're done. Even if you think what you know might be insignificant, it's worth letting us know."
If you have any information, please contact Crimestoppers 100 per cent anonymously on 0800 555 111 or through the non-traceable Anonymous Online Form at www.crimestoppers-uk.org.
*Note: The reward will only qualify if information is passed to Crimestoppers' 0800 555 111 number or via the non-traceable anonymous online form at crimestoppers-uk.org. Information passed directly to police will not qualify for any reward.

December 13, 2017