New report details challenges currently facing many local households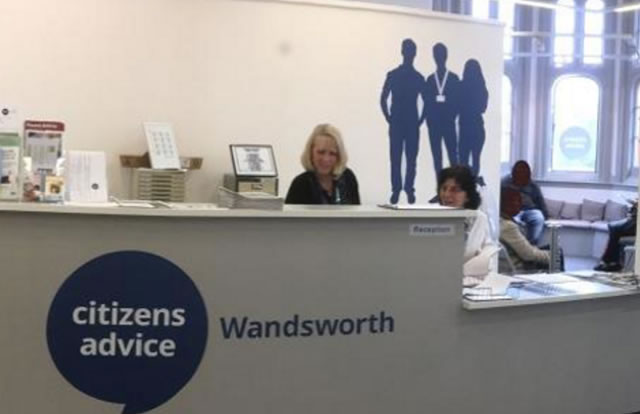 Citizens Advice Wandsworth has produced a new report about the hardship currently being experienced by many households in the borough.
Entitled '6 months in: The impact of coronavirus on our clients' it looks in detail at the issues they have advised on during the coronavirus period.
The charity provided information and advice to over 5000 people in the six month period between April – September and has reported a sharp rise in people coming forward for support who are experiencing hardship and crisis. The charity has advised significantly more local people who are experiencing hunger and destitution compared with the same period last year.
The charity's advisers have also received many more enquiries about housing and employment, and the number of requests for foodbank support has increased almost six-fold.
The report details local experiences behind national figures of rising redundancy and unemployment rates. An analysis of Citizens Advice Wandsworth's casework reflects that the most common issues handled by the Citizen's Advice team in recent months have been: benefits, including Universal Credit, housing, unemployment and debt.
The charity's Chief Executive, Mary-Ann Foxwell said, "We are supporting many clients who are struggling to pay for basic needs like a roof over their head and food on the table.
"There are many reasons our clients are struggling to get-by right now and some of these are complex but there are some simple changes that could make a huge impact. Many of the people who have contacted us during the pandemic have not used our services before and have no experience of social welfare support – including what benefits are available. The Council has been resourceful and helpful in providing support for residents in these unprecedented times.''
'"But once lockdown is over we anticipate a continued rise in need amongst local people as the economic impact of the pandemic continues to bite. In particular rising unemployment, growing debt and the probable decline of government support are likely to lead to increased hardship and evictions.''
"We are continuing to work with the Council and with our local partners to develop and expand support for people experiencing hardship in Wandsworth. After many months of intense advice-giving activity, and as we enter the second week of lockdown number two, we think it's important to learn lessons from the problems clients are bringing us and ensure we are all working as hard as we can to prevent further hardship for local people."
Citizens Advice Wandsworth provides independent, confidential and free advice to local residents. It has an office in Battersea Library and in Roehampton although the team of 100 including 60 volunteers has predominantly worked remotely since the end of March; assisting clients on the phone or online.
The Adviceline number for Wandsworth is 0300 330 1169
Call costs are the same as for local calls.

Advice for people in Balham, Battersea, Clapham Junction, Earlsfield, Furzedown, Nine Elms, Putney, Putney Vale, Roehampton, Southfields, Streatham Park, Tooting, Wandsworth and Wimbledon Common
November 17, 2020