An update from Ravi Govindia, George Crivelli and Sarah Binder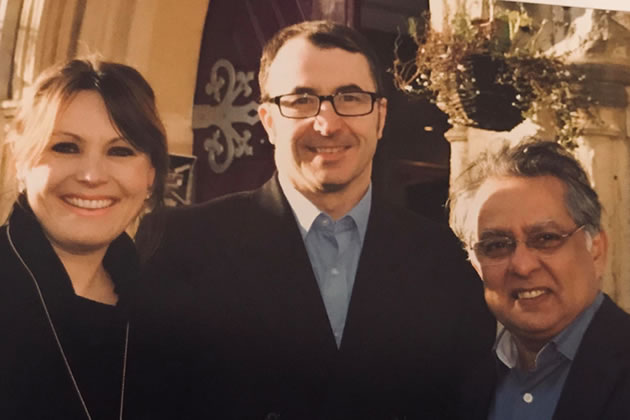 Traffic Calming for Keswick Road
East Putney Councillors work hard to listen to and act on residents' concerns. We have now acted following a petition from residents on Keswick Road calling for traffic calming to reduce speeding and congestion. The two-part initiative included introducing road humps in late August, and a ban on right hand turns out of Keswick Road onto the A3, West Hill, came into force in early September for a minimum trial period of six months.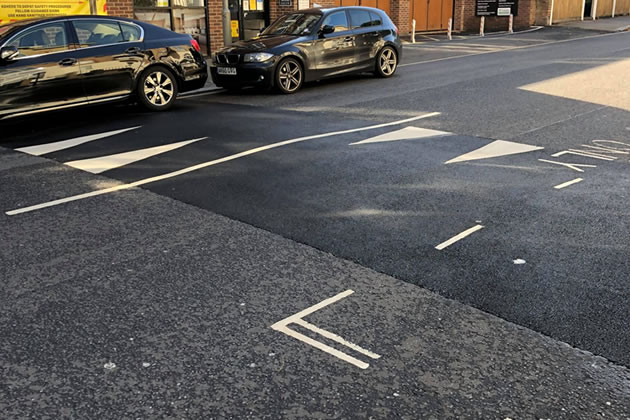 Councillor Sarah Binder said: "We understand the residents' concerns about Keswick Road being used as a cut through, known as rat run traffic. We are delighted to have secured these new measures aimed at reducing the noise of traffic and its volume overall. We have consulted closely with residents on this and we are very keen to see this continue. The Council is keen to hear the views of residents and businesses throughout the trial period so please do share your views with us."
Action on Putney Old Burial Ground
Your East Putney councillors received several requests to close the gates of the Putney Old Burial Ground at night. These came mainly from nearby residents, such as those in Percy Laurie House, who complained of loud and unpleasant behaviour after dark. East Putney councillors acted on the requests with a night-time lock-up for several months, and have now secured assurances from council officials that locking the gates in the evening will continue in future.
Councillor George Crivelli said: "The gates at Putney Old Burial Ground had been locked at night for a trial period and residents made clear that this had made a real difference and they were very satisfied with the change. We take pride in acting swiftly on residents' concerns, so we are delighted to have received assurances that the night-time closing will now be permanent, which will help to give nearby residents the peace of mind and safety they deserve."
Carlton Drive Parking Restrictions Lifted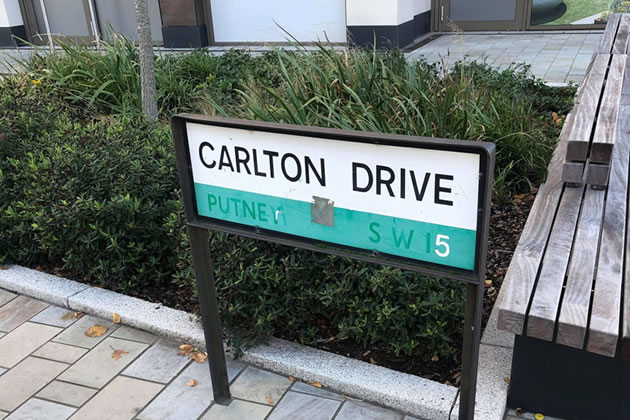 Your Councillors have also acted swiftly to overturn a recent unfair parking restriction on Carlton Drive, which was important to many residents who park on the street. Some parking bays have been temporarily suspended during building works, but the contractor's signage had banned parking in these bays even after 6:30pm and at weekends when no building work was in progress.
Councillor Ravi Govindia said: "We received several requests from residents who had been penalised and felt the restriction was unfair. We agreed, and acted straight away to ensure that a common-sense approach was put in place as quickly as possible to allow residents to park in the bays after 6.30pm and at weekends. Residents told us they were delighted with the speed and nature of the outcome, which was a real victory for residents."
Councillors meet with Lytton Grove stakeholders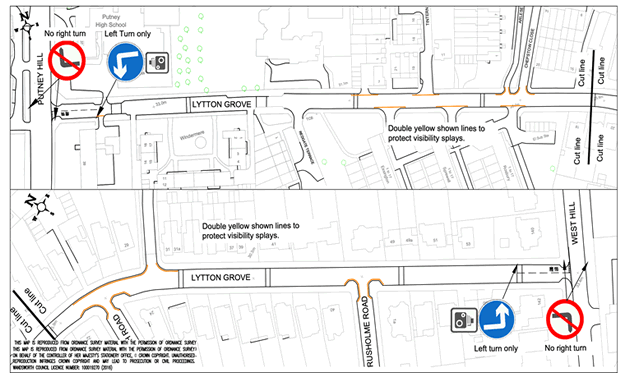 The trial period of a traffic calming scheme on Lytton Grove has provoked debate in the area amongst residents both in favour of and opposed to the scheme. Your councillors hand-delivered a letter to all affected streets providing an update and requesting as many responses as possible from those who live nearby. Councillors Ravi Govindia, George Crivelli and senior traffic engineers also held a meeting with residents of Rusholme, Holmbush and Dorlcote Roads, as well as Putney Heath Lane, to discuss their concerns and hear their views.
Councillor Ravi Govindia said: "We recognise the concerns on both sides of the debate regarding this experimental traffic scheme. It is indeed a delicate balance to strike, which is why we have sought the views of as many residents as possible via our recent meeting with them. We saw with our own eyes the increased traffic on the above streets and commit ourselves to a solution. One which was discussed was a ban on left hand turns in the morning from Putney Health Lane into Rusholme Road as well as a ban on left hand turns from Putney Hill into Putney Heath Lane. A proposal such as this will be considered by the council in due course. Approval will lead to the further consultation of residents before any introduction is to take place".
Arts Theatre adapts to a Covid-19 World
Putney Arts Theatre has been featured in the Guardian newspaper for its commendable efforts in continuing to provide theatre to local residents during the pandemic. The theatre created an online monologue series involving close to 100 actors and directors as well as posting a large amount of material to its YouTube channel. The theatre's Shine On fundraiser is still ongoing to help it survive in an uncertain world. It has reached 56% of its £20,000 goal, so please consider donating to support our wonderful local theatre!
Councillor Sarah Binder said: "The efforts of Putney Arts Theatre to continue bringing quality local theatre to residents have been truly monumental and imaginative, and all involved deserve great credit. It was wonderful to see the theatre being mentioned in a local newspaper hailing the resilience of amateur theatre. But it still needs help to secure its future, so please think about donating to its Shine On fundraiser to ensure that our theatre continues to thrive."
Great work of Positively Putney continues
The Positively Putney business improvement district (BID) has continued with its many initiatives to help local business to grow and thrive in these uncertain times. The BID has launched a new Putney local rewards scheme with five local businesses, released a new cookbook featuring recipes from twenty Putney eateries and launched a scheme to help traders dispose of waste in an eco-friendly way. Please visit the Positively Putney website to explore and support its work, which continues to support Putney's businesses and residents.
Councillor George Crivelli said: "Since launching in 2017, Positively Putney has worked tirelessly to support local businesses. Throughout the pandemic, they have been incredibly imaginative in running several initiatives not only to help Putney businesses in promotion and staying afloat, but also to make efforts to combat climate change. As we move forward beyond the pandemic, Positively Putney will play a central role in ensuring a prosperous future for our brick and mortar units and we look forward to continuing to work by their side."
Councils plan for a Covid-19 Recovery
The Council has released a 10-point recovery plan to ensure that Wandsworth will 'build back better' in the aftermath of the Covid-19 pandemic. The proposals include delivering twenty school streets, more electric vehicle chargers, more cycle lanes and bike parking, and championing family focused learning and apprenticeships. The aim of the 'Smart Growth' plan is to make Wandsworth the best borough in London. To read about the plan in full, visit here
Councillor Ravi Govindia said: "As we begin our recovery from COVID-19 we aim not only to recover but to seize the opportunity to make things even better. This includes building more homes, regenerating town centres, making the borough carbon neutral by 2030 and much more. This is an ambitious plan for an ambitious borough, and I truly believe that Wandsworth Conservatives, the party I am proud to lead, are the only party that can deliver the ambitious change our borough needs."
Popular walking route gets much needed upgrade
Walkers in East Putney will be delighted to hear that restoration of the footpath along the Beverley Brook on Wimbledon Common is now complete and open for use. The path previously became extremely muddy in winter and difficult to negotiate in places, but no longer. The colour will tone down with time and use, and the look of it will soften as vegetation at the sides of the path grows back. The work cost in the region of £80,000, funded by a generous £60,000 grant from South Western Railway and £20,000 from the Friends of Wimbledon and Putney Commons.
Councillor Sarah Binder said: "East Putney walkers are so lucky to have such a wonderful facility close to our ward. Many residents use it, especially dog walkers. Restoring the footpath is something residents living around the Commons have requested and spoken about for some time. It is wonderful that South Western Railway and the Friends of Wimbledon and Putney Commons, a relatively new group, have enabled this much needed upgrade - well done to both!"
Your Councillors are on Facebook.
Please feel free to forward this item to other East Putney residents.
To join the circulation list, please email heretohelp@wandsworthconservatives.co.uk
To contact your Councillors and candidate:
Cllr Ravi Govindia: rgovindia@wandsworth.gov.uk
Cllr George Crivelli: GCrivelli@wandsworth.gov.uk
Cllr Sarah Binder: cllr.s.binder@wandsworth.gov.uk
October 23, 2020