"A Victory For The Aviation Industry And A Blow For Ordinary People"
---
Council Leader criticises Government plans to maintain existing night flight regime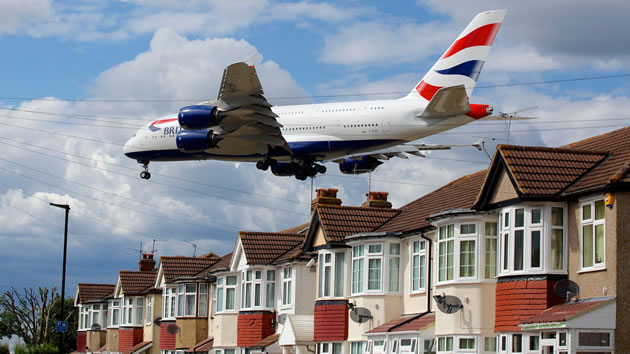 Plane landing at Heathrow. Picture: Ian Wylie
In a consultation document released this week by the Department for Transport, the Government is proposing no change to the current night flights regime around Heathrow Airport, leaving residents with another 5 years of broken sleep. The consultation runs until 28 February 2017 and will then be reviewed by the Department for Transport. Local campaign group Stop Heathrow Expansion, which represents the communities around Heathrow, is not surprised by the proposed lack of change.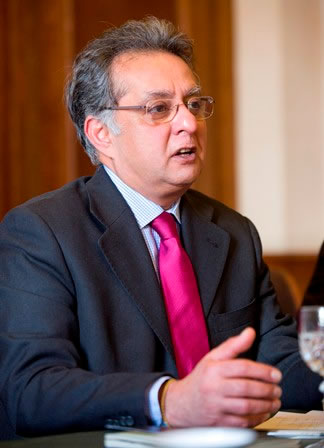 Wandsworth Council leader Ravi Govindia, pictured above, said:
"The Government's consultation offers no reduction in Heathrow night flights until a third runway is built. That's a disgraceful offer and flightpath communities won't be impressed to see their right to a good nights sleep used as a bargaining chip. There is mounting evidence that night time aircraft noise can have severe long term health impacts and ministers should be defending our residents from this very serious threat.

"The consultation also conveniently airbrushes out night noise guidelines from the World Hearth Organisation which set a lower noise threshold than the one used in the UK. This looks like another victory for the aviation industry and a blow for ordinary people living within Heathrow's world beating noise footprint. "
Jackie Clark-Basten, Chair of Stop Heathrow Expansion, said:
"It is clear from this consultation that the Government would rather not upset residents further by making changes to the night flight regime while they are already under threat from a further 260,000 flights per year if a third runway goes ahead. I encourage residents to respond to this consultation."
John Stewart, chair of HACAN said:
"Local residents will be disappointed that their early morning wake-up call remains the first flight at 4.30am. We do, though, see the sense in postponing any changes until the question of a third runway is settled. During the forthcoming consultation on the new runway we will be arguing very strongly for no flights before 6am."
The World Health Organisation recommends 8 hours sleep per night, while physical and mental health impacts such as hypertension and depression have been linked to scheduled and unscheduled night flights .
Night flight regimes at designated airports, which include Heathrow, Gatwick and Stansted airports, are subject to review every 5 years. At Heathrow, 16 flights are permitted to land at Heathrow between 11.30pm and 6.00am, though hundreds of unscheduled flights permitted during this period, including many flights being permitted to take off well beyond midnight . The first scheduled landings take place from 4.30am. A further consultation focused on the third runway at Heathrow will be launched later this month.


January 14, 2017