Urges residents to respond to new consultation on airport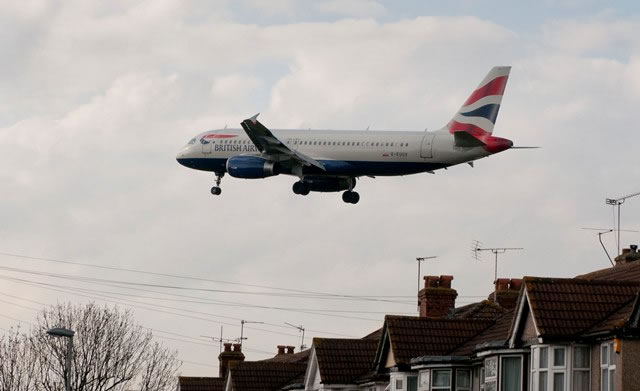 Images: Wandsworth Council
On the day Heathrow Airport has launched a new major public consultation exercise (8 January), Wandsworth Council Leader Ravi Govindia has reiterated the local authority's opposition to a third runway and criticised the Government for not being more transparent about new flight paths.
The eight-week public consultation is asking for public feedback on issues such as noise, runway alternation and night flying relating to its two existing runways, as well as the proposed controversial new third runway.
Heathrow is revealing for the first time the geographical areas – so called "design envelopes" - where new flight paths could be positioned. According to the council, Wandsworth has been pushing for this information for years to ensure that residents could see the true impact of expansion on their lives.
More than 30 consultation events will be held giving people affected the opportunity to raise their concerns and provide feedback on Heathrow's proposals.
The only event taking place in the borough is in Roehampton on January 30 from 2-8pm at the Elm Grove Conference Centre Oak Rooms, The University of Roehampton, Roehampton Lane, SW15 5PH.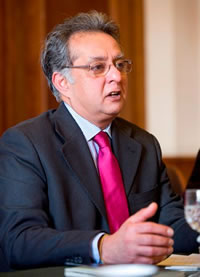 Cllr Govindia said: "It is frankly extraordinary that it's only now, after the Government has made its decision to expand Heathrow, that there is transparency with communities on where planes might fly. It is also very concerning to read the headlines around this consultation that an extra 25,000 flights a year could come through Heathrow before the third runway is built.
"Our position on a third runway hasn't changed and I would urge people to get involved in this consultation and make their voices heard.
"A third runway would have a serious impact on Wandsworth, other areas of west London and beyond. Expansion would see an unacceptable rise in noise and air pollution, damaging the environment and posing a risk to people's health - and all at a potential cost to tax payers of billions of pounds. The consultation document shows exactly why expansion cannot be done without inflicting additional flights on long suffering Londoners."
Wandsworth is part of a coalition of councils and others – including the London Boroughs of Hillingdon, Richmond, Windsor and Maidenhead, and Hammersmith and Fulham, as well as the Mayor of London and Greenpeace – that are seeking a judicial review of the Government's decision to give policy support in the Airports National Policy Statement ("NPS") for a third Heathrow runway.
Today's consultation announcement follows on from the publication of the Department of Transport's green paper on its aviation strategy that has pledged greater capacity at UK airports, with passenger numbers set to increase by 53 per cent over the next three decades.
This could lead to further runways at Heathrow with the document concluding that the Government's preferred approach is an NPS to set out the criteria but not name specific airports, so leaving it to the industry to determine whether and when to bring forward applications.
Cllr Govindia added, "Now more than ever we need to be making the case that the expansion of Heathrow Airport is not acceptable to the people of Wandsworth – and this council will continue to fight for our residents and make that point to the Government."
Emma Gilthorpe, Heathrow's Executive Director for Expansion, said, "We are committed to delivering expansion responsibly and putting the needs of local communities at the heart of our growth plans. This stage of open and transparent consultation is critical to developing the best outcomes from Heathrow's future airspace and operations, and we encourage you to take part and help shape our plan for a fairer, future Heathrow."
John Stewart, chair of HACAN, the organisation which campaigns on airport noise coming from Heathrow, said, "A lot of West London will be badly hit by these proposals but there will be many other communities who will be relieved at the prospect of all-day flying coming to an end. It amounts to a near-revolution to Heathrow's flight paths."
• To take part in the consultation visit: feedback.heathrowconsultation.com closes 11.55pm on 4th March 2019


January 9, 2019