Predictions for noise reduction 'questionable and speculative'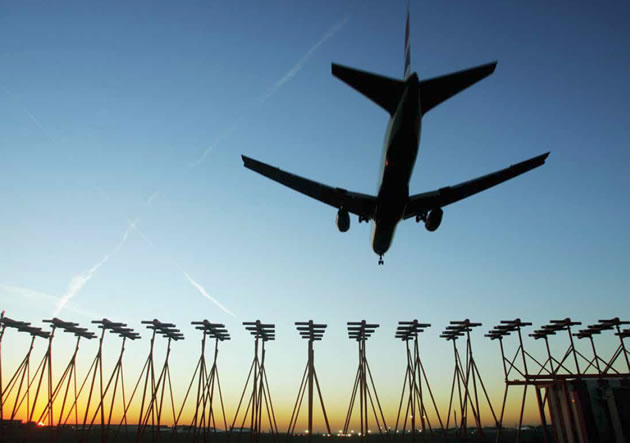 Heathrow airport has been accused of broken promises on noise pollution, as officials claimed a third runway would not make noise worse for Londoners.
Matthew Gorman, director of sustainability at Heathrow, said a new runway would also allow longer breaks from overflying – although some communities in north west London will face more.
Parliament approved a third runway last year, and Heathrow claims more flights will benefit Londoners and the wider UK economy.
But speaking at the City Hall's environment committee yesterday, assembly members were skeptical of the benefits.
Labour's Jennette Arnold said there was a lack of trust from residents living with huge levels of noise disruption.
She said: "So many promises have been made and yet still Londoners can't have faith that the noise is getting any better."
Noise from Heathrow has reduced by 90 percent since the 1970s even as the number of flights has almost doubled, according to Mr Gorman.
This is due to quieter planes, and new landing techniques which allows steeper descent, with less time flying low over the city. Heathrow officials believe they can continue to reduce noise as technologies improve.
A third runway would also allow more rotation of flight paths, giving communities longer breaks from overflying, they said. The earliest morning flights will move from 4.30am to 5.15am under their plans.
But Paul Beckford, policy director of No Third Runway, told the committee that Heathrow's predictions for noise reduction were "questionable and speculative".
Government anaylsis suggests 325,000 people could be impacted by increased noise from a new runway, while a report by Greenpeace found that 1.6 million residents will face near constant noise.
Mr Beckford said: "Although there has been significant improvement in planes since the seventies, we're not going to see that step change again.
"The fleet mix that Heathrow has now is relatively new so that's going to be around for the next 25 to 30 years."
He added: "It may allow the noise contour to be slightly smaller but it doesn't mean the impact on the ground for the people underneath it will be any better."
Jessie Mathewson - Local Democracy Reporter

July 25, 2019