Priority being given to household waste and recycling during outbreak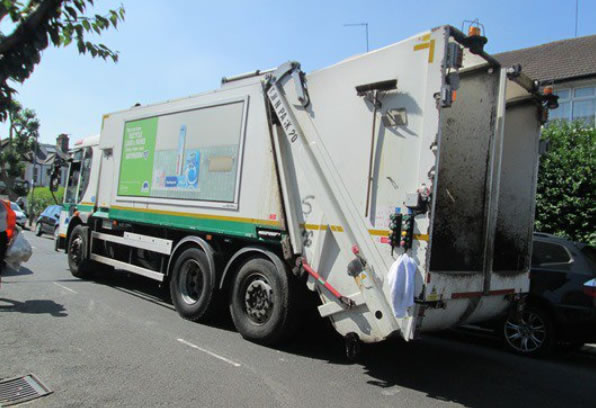 Changes are to be made to Wandsworth's garden waste removal service during the coronavirus pandemic. The council say they need to do this to give priority to household waste and recycling collections.
After next Friday's (3 April) collections are concluded, the council's refuse crews will no longer remove garden waste as part of the normal collection service.
With most residents now staying at home, it's inevitable there will be more household waste and recycling to pick up putting additional pressure on the borough's collection services.
This means that garden waste collections will from that date be suspended, joining the bulk collection service that residents can normally book for the removal of large items like old mattresses and unwanted furniture, which has already been suspended until further notice.
To help maintain household waste and recycling collections, residents are asked to follow this advice:
Avoid big clear-outs which create more rubbish and recycling for crews to collect. Please hold onto larger items like furniture or mattresses until the outbreak has subsided
Do do not dispose of any type of waste on a bonfire as the smoke causes air pollution and can have negative health effects for people living nearby.
If you're self-isolating and feeling ill, putting any potentially infected items like used tissues or cleaning cloths into separate plastic bags and double-bagging them. These bags should then be put aside for at least 72 hours before they are put in external bins. If using a street litter bin please make sure tissues are securely bagged up.
Try to minimise the amount of rubbish, recycling and food waste you produce.
Don't take any waste or recycling to Wandsworth's two civic amenity sites that are operated by the Western Riverside Waste Authority. Both WRWA sites are closed.
Continue to wash your hands regularly, maintaining good hygiene when handling your rubbish and recycling and keeping your distance when the workers are doing their collections.
Check carefully about what can and can't be recycled in your collections.
Regularly check the council's website or social media channels like Twitter and Facebook for updates on waste and recycling collections.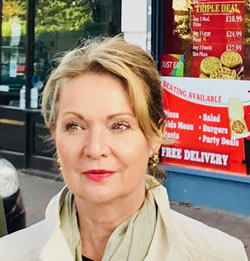 Cllr Steffi Sutters

Environment spokesman Cllr Steffi Sutters said: "Our aim is to do everything we can to keep Wandsworth's streets clean, keep collecting your rubbish and make sure your recycling bins continue to be emptied, while protecting the health of all our workers as well as the general public. Residents can help us by following this advice which will help us keep our crews safe and keep this essential service running throughout this crisis.
"I'd also like to pay tribute to all the borough's refuse collectors and street cleaners. They are key workers doing an absolutely tremendous job under very difficult circumstances and I want to place on record my thanks and appreciation for everything they're doing."
March 27, 2020