Nobody will become homeless without offer of accommodation and support


Wandsworth Council' housing committee last Thursday night (18 Jine) approved an action plan to help rough sleepers avoid returning to the streets as Covid-19 lockdown is eased.
The programme follows work that has seen 130 rough sleepers accommodated so far during the pandemic as part of the council's Housing First and Housing for All programmes.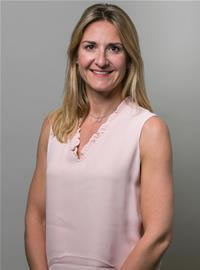 Councillor Kim Caddy
Councillor Kim Caddy, Cabinet Member for Housing, said: 'Covid-19 has given us a once in a generation opportunity to support our rough sleepers to get off the streets and into sustainable tenancies.
'At the heart of this lies a 'Housing First" principle to make sure everyone has an offer of accommodation to keep them safe during this crisis.
'The council has taken a multi-agency approach and is offering ongoing support for health issues, employment, further education, immigration and benefit advice to help individuals turn their lives around - a tailored and personalised approach."
The plan, which was discussed by the Housing and Regeneration overview and scrutiny committee last night (June 18), meets the council's and the Government's ambition that no rough sleeper will become homeless again without an offer of accommodation and support.
Council housing teams will continue to formally assess all rough sleepers accommodated to establish what support they will need in the future.
Under the plan those eligible will be offered social housing or accommodated in private sector properties identified by the council's access officers between now and the end of August.
Wandsworth is reaching out to landlords with self-contained studio or 1-bed flats to let who are welcome to contact Lynn or Lisa via:
Lisa.cobbinah@richmondandwandsworth.gov.uk – 020 8817 5124 / 07866 154 016
Lynn.hemming@richmondandwandsworth.gov.uk – 0208 871 7333 / 07584 886 306

Wandsworth Council reports that it has spent £213,000 to date on accommodation with ongoing costs running at around £50,000 per week. An extra £100,000 to £175,000 from the council's budgets is proposed for use to support efforts to re-house rough sleepers, in addition to the £3.2 million the Government has allocated relating to rough sleepers.
The council's provisional allocation from this grant is more than £20,000 and we will be seeking additional funding. The Council has also been allocated a further £239,000 in 2020/21 to support EU national rough sleepers without direct access to public funds.
The council will work with both the Citizens Advice Wandsworth and with the South London Law Centre to carry out detailed individual assessments, including the possibility of securing settled status for EU nationals.
June 22, 2020