Thousands of Wandsworth families receive cash boost



Some of the hardest pressed families in Wandsworth qualify for a reduction in their council tax bill. The amount of rebate given since the coronavirus outbreak is now over £750.000.
With families on the lowest incomes experiencing financial hardship as a result of the lockdown cash is being used from a Government grant which was designed to offer qualifying residents a £150 discount on their bills. The council has set up its own alternative scheme which has seen that reduction increased to an average of £173 in the borough.
And instead of helping only around 3,600 families as envisaged by the Government designed scheme – the council say the way they have implemented it has meant that number increasing to more than 4,300.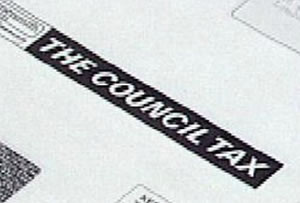 This support was directed towards households that qualify for help paying their council tax bills - which in Wandsworth continue to remain the lowest on average in the country.
And in a further boost to support those hardest hit by the economic impact of coronavirus, the council has also increased the support available via its discretionary social fund (DSF).
The DSF provides emergency money for food, fuel and other essentials to people experiencing hardship and crisis.
As well as increasing the amount of cash available, the council say they have widened eligibility and simplified the application process. The council has also provided funding to the borough's Citizens' Advice Bureau so that all applicants can receive advice and support to tackle any underlying financial problems.
To find out more and apply people should visit the council's website.
Finance spokesman Cllr Rory O'Broin said: "Our council tax reduction scheme has helped thousands of low-income families through the very difficult economic circumstances created by the pandemic.
"It has provided them with a real terms cash boost worth on average £173. This is money they can keep themselves and spend on the things their families need to get through this health emergency.
"And for families facing financial crisis we have expanded our discretionary social fund to make it easier for people to apply and to also get support and advice if they need help with any underlying problems of debt or other financial issues."
June 17, 2020