To help EU Nationals worried about their post-Brexit status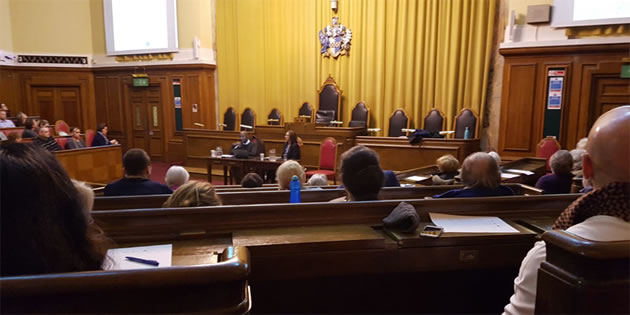 EU residents attending a previous advice session
Free advice and drop-in sessions to help EU citizens worried about their post-Brexit status will be held on Thursday 23 January.
The event, delivered on behalf of Wandsworth Council by Citizens Advice Wandsworth, will be an opportunity to find out how to apply for settled status. You will be able to meet one-to-one with an advisor for an individual advice session.
It will be held at Wandsworth Town Hall from 10am to 2pm. There is no need to book a place but please bring along your passport and national insurance number if you have one.
The EU Settlement Scheme is free and is open to EU citizens and their non-EU family members. To make a successful application you just need to prove your identity, prove that you live in the UK and declare any criminal convictions. You must apply before 31 December 2020 Find out more at gov.uk/eu-settled-status.
Cllr Ravi Govindia, Leader of Wandsworth Council said: "We were one of the first boroughs to launch a scheme to support EU citizens and, as we approach the next set of critical dates, we want to assure our residents who are EU citizens that they continue to be welcomed and appreciated, and we will do all we can to support them."
The council commissioned Citizens Advice Wandsworth to provide an advice service for EU citizens back in 2017, and since then hundreds of people have received support. This will be the seventh advice session.
In partnership with Wandsworth Council, Citizens Advice Wandsworth can help vulnerable residents to apply for settled status. For more information contact the CA Wandsworth EU Project team at euadviceservice@cawandsworth.org or visit www.cawandsworth.org/eu.
Go to the town hall Marble Hall reception via the archway on the corner of Wandsworth High Street and Fairfield Street. Staff will direct you to the reception area at the at the top of the stairs where you will be able to register with Citizens' Advice Wandsworth. Parking is only available for disabled people and if you require this please call (020) 8871 6318.

January 14, 2020