Local Councils inform Margaret Hodge at a recent meeting

The leader of Wandsworth Council Edward Lister has told Parks Minister Margaret Hodge (pictured right) that if she is determined to introduce parking charges in Richmond Park then she must also sort out the public transport links.
Cllr Lister insisted that Mrs Hodge had to deliver concrete improvements in transport access both to the park gates and also within the park itself.
He met the minister on 18th January as part of a delegation of council leaders from Wandsworth, Richmond and Kingston.
The three leaders had a long-standing appointment to meet Mrs Hodge to discuss the parking charges proposal and raise their borough's concerns over the scheme. However, on Friday the minister pre-empted the meeting by announcing that she was approving the introduction of charges.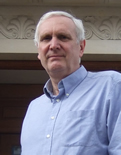 Cllr Lister said:
"It would have been courteous at the very least if the minister had met us first and had the good grace to listen to the concerns expressed by people living in the three boroughs before making her announcement.
"As it is, we made sure she understood the strength of public feeling felt in all three boroughs against this decision. What we have now told her is that having given the green light to this controversial scheme, she must also now make sure that the public transport links are improved too.
"At the moment, there are hardly any bus services to the park gates, and certainly nothing that operates inside it. Unless these important issues are addressed as a matter of urgency, then people who want to visit the park will have no alternative but to continue using their cars."
When she announced her decision on Friday Mrs Hodge said that people in south west London are rich enough to afford the charges. She claimed that only the rich and wealthy visit the park. But an examination of the evidence compiled by the Royal Parks Agency challenges this view. A report by the RPA's transport consultants Synovate stated that the highest proportion of vehicles using the car parks in Richmond Park are more than ten years old.
They found that 18 per cent of cars owned by visitors were at least ten years old. Forty per cent of vehicles in the car parks were at least seven years old.
Only around 19 per cent of vehicles were prestige marques like BMW, Audi, Porsche or Mercedes. The rest were mostly the types of vehicles owned by middle income drivers with manufacturers Ford, Citroen, Toyota, Volkswagen, Renault, Honda, Peugeot, Nissan, Fiat and Vauxhall accounting for 60 per cent of visitors.

January 19, 2010