Local authorities will be able to decide which jobs qualify for discounts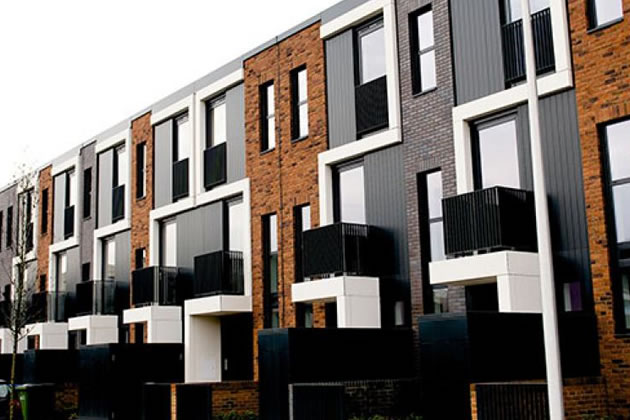 Plan will focus on intermediate housing available to rent or buy below market rates
Key workers are to be prioritised for affordable housing under new plans announced by Mayor of London Sadiq Khan.
The mayor will consult with trade unions, emergency services and local authorities to draw up a list of key workers to be prioritised for housing that they will be able to buy or rent below market rates.
The list is likely to include NHS workers, emergency services, transport workers and teachers, though local authorities will be able to update the list to reflect local needs.
Sadiq Khan said that key workers are "the lifeblood of our city" and that it is "an injustice" that so many of them cannot afford to live in the capital.
Mr Khan added, "Making it easier for key workers to live in the city they serve with such dedication is the very least they deserve. Housing costs have driven far too many Londoners away, robbing us of their skills and expertise. Providing more access to intermediate housing, alongside much-needed homes for social rent, will play a vital role in turning that tide.
"I want all London key workers to have a safe and secure home that they can afford. We can never thank them enough for their service over the last year, but by helping them buy or rent a home below the market rate we can help them to put down roots, and ensure they can become part of the communities they serve."
The plan will focus on providing intermediate housing, which targets those who are unable to access homes at social rent levels but who may not be able to afford to rent or buy at market rates.
Those included on the priority list will be offered London Shared Ownership homes or will be able to rent at the London Living Rent.
According to the GLA, there were 3,111 shared ownership homes completed in the 12 months leading to March 2020, with more than 8,000 shared ownership homes started in 2019/20.
But the Mayor of London was criticised earlier this month by City Hall Conservatives for plans to cut the number of new affordable homes built using the Government's Affordable Housing Fund.
Figures obtained by Conservative AM Andrew Boff revealed that only 35,000 new affordable homes would be built in London by 2026 with the £4.82 billion grant.
The previous round of funding for the years 2016 to 2022 was supposed to deliver 116,000 new affordable homes, but only 56,239 had been completed by December 2020.
The GLA plans to use the remaining grant money to reach its target by 2023, but funding for the years 2021 to 2026 will only lead to the construction of 35,000 new affordable homes.
Mr Boff said the plans were "scandalous" and "ridiculously unambitious", adding that "under Sadiq Khan, City Hall housebuilding has become sluggish".
At the time, a spokesperson for the Mayor of London said that Sadiq Khan "has hit every one of his annual delivery targets" over the past five years.

Joe Talora - Local Democracy Reporter

March 13, 2021