Leader says rise necessary due to increased costs and will fund better services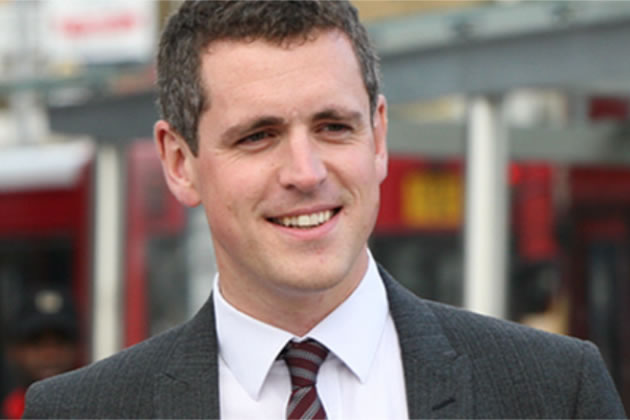 Cllr Simon Hogg - 'We need to be clear that this pays for much-needed services for residents'
February 10, 2023
Wandsworth Council will hike rents by up to 7per cent as the authority's budget is squeezed by high inflation. The Labour council leader Simon Hogg said the rise will help the authority meet costs while funding better services for tenants, repairs and new estate managers.
Council housing rents will increase from 3 April for the 2023/24 financial year after the plans were approved at a meeting on Wednesday, 8 February. A council report says the hike will result in an average increase of 6.5pc across all the homes, or £8.03 a week, excluding service charges.
While residents in a studio or 1 bedroom property will see increases of 7pc on average, people living in a 5-bed home will see around a 4.5pc hike. Councillor Hogg said the increase is below inflation, the rise in benefits and hikes facing private renters. He told the meeting inflation is posing a "huge challenge" to the housing department.
He said, "The below-inflation rise will enable the council to meet its costs as well as our ambitious plans where we're going to improve and expand our high-quality and responsive service for tenants, we're going to support investment in more estate managers… and of course, it helps to facilitate the delivery of much-needed new housing."
He later added: "We need to be clear that this pays for much-needed services for residents. We're talking about estate managers, we're talking about much-needed repairs, we're talking about new homes and residents have been very, very clear that they backed our ambitious agenda on housing.
"We are going to tackle homelessness, we've put a huge investment into that team. We're giving secure, lifelong tenancies to our renters but we're also setting up landlord licensing to drive up standards in that sector, to drive out the worst rogue landlords, and we're giving leaseholders four years interest-free to pay for major works." He added: "All of this is possible because we're managing the council's finances prudently."
The council's Labour administration will make all homes in the 1,000 homes building programme available for council rent after winning the local elections last May.
But Conservative councillors slammed the hike and raised concerns about the authority's borrowing plans. Conservative councillor Kim Caddy said the council is planning to borrow an extra £268 million on the housing revenue account and extend the term of the loan from 30 to 50 years.
She said, "This council, at a time when cost of living pressures are at their most extreme for many years, has increased council rents by a pretty eye-watering 7pc and no doubt we could argue for hours about the state of the housing system at large, and the root cause of the financial challenges that we're all facing.
"But we are where we are and there's a decision that has to be made and Labour have the choice over whether to leave money in the pockets of residents to help them through this cost-of-living crisis or jack up rents that residents can ill-afford and they choose the latter."
Conservative councillor Matthew Corner added that council tenants are "having to shoulder a huge amount of interest rate risk over the next 50 years".
Labour councillor Aydin Dikerdem, cabinet member for housing, said freezing tenants' rents "would cost the council £124 million over the next decade… two-thirds of which would literally be money given to us from the government through benefit" while facing a "host of expensive new obligations". He said the authority "would be faced with exactly the same challenges of inflation regardless of our borrowing plans".
He added, "Not a single council in the country looks like they're going to be going lower than the [7pc rent] cap because they're serious about protecting tenants and maintaining a good service." The council previously said two-thirds of tenants have their rent covered by benefits – in full or part.
The hike was approved at the meeting, with 34 councillors voting in favour and 21 against.
Charlotte Lillywhite - Local Democracy Reporter