One of three locations subject of case brought against them by TfL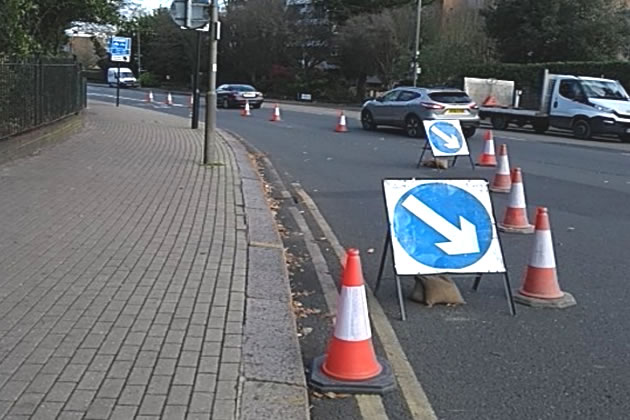 Not the first time Thames Water has unnecessarily blocked roads in Wandsworth
Thames Water has been fined £100,000 for "unsafe" street work practices in three London locations during 2019 including at West Hill.
The fine follows a successful prosecution by Transport for London over the works which took place in October and November of 2019. The other locations were Purley Way, Eltham Road.
The action was brought about by TfL after Thames Water "failed to adequately sign, light and guard its worksite" or provide pedestrians and cyclists with an alternative route during works on West Hill and Eltham Road, while it failed to notify TfL of the works that took place on Purley Way.
Glynn Barton, TfL's Director of Network Management, said: "We work hard to keep London moving and, as part of that, we need the cooperation of utility companies. Ensuring roadworks are safe is vital to keeping people walking, cycling and using the road network safe, which is why we prosecuted Thames Water for breaching these important safety rules.
"We are working with Thames Water and other utility companies to ensure that roadworks are carried out properly, safely and with minimal disruption to road users and the company makes significant improvements."
Money received by TfL through prosecutions is reinvested into projects on London's transport network.
Thames Water was also fined over £8,000 earlier this year for a series of unauthorised roadworks in Putney and Wandsworth in an action brought by the council.
The utility company was prosecuted after creating traffic jams in Putney and Wandsworth three times in less than a fortnight in November in 2020 when it set up a series of roadworks with temporary traffic lights without any permission or advance warning to repair leaks in water pipes.
The company was fined by magistrates for the works Putney Hill, Buckhold Road and Putney Bridge Road.
A Thames Water spokesperson said, "We recognise we did not meet the high standards we and our customers expect on these occasions and we're sorry for the inconvenience this caused.
"Ensuring the health and safety of our staff, customers and the locations where we work is one of our highest priorities and it's an area we continuously seek to improve and embed within our company."
Londoners can report badly managed roadworks or road defects by visiting the TfL website.

Joe Talora - Local Democracy Reporter
October 20, 2021