Wandsworth figures lower than neighbouring boroughs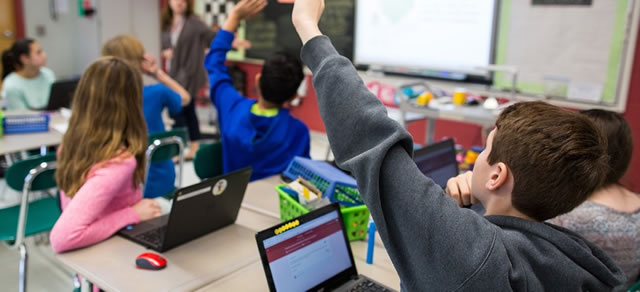 image - Wandsworth Council
More than 80 per cent of Wandsworth primary schools are reopening to children today, in line with the government's guidance that pupils in Reception, Year 1 and Year 6 can return to the classroom.
The council confirmed that 53 out of 64 primary schools had made the decision that it was safe to open their classrooms to more pupils, after only being available to the children of key workers and vulnerable children during the lockdown.
It is understood that around half of schools opening this Monday (29) will be operating within government guidance for all pupils, while the remainder (24) will be admitting pupils in stages depending on age groups.
A handful of schools are waiting another week until June 8 to reopen.
Last week the council confirmed the decision to reopen would be made by the schools themselves depending on their own risk assessments.
With the help of the borough's Director for Public Health, the council has helped to devise strategies for regular hand washing and safe pick-up and drop-off, as well as the free use of open space and council buildings where required.
However, the Wandsworth branch of the National Education Union said it was "not convinced that it is safe to open schools more widely on June 1".
In a statement released last week, secretary of Wandsworth NEU Andy Stone said: "We simply will not put our pupils, their relatives, ourselves and the wider community in "serious and imminent" danger including the real possibility of death by being at school in unsafe circumstances. We will continue to work to meet the needs of our children and families, but a wider reopening must be led by science not economics."
He added: "We are willing to work and this is not an industrial dispute. In fact many of our members are working as hard as ever organising remote learning and, where possible, in provision for key worker children."
On Friday (May 29) council staff visited local schools to deliver personal protective equipment (PPE) including 8,000 facemasks, 8,000 pairs of gloves and 8,000 medical aprons along with 50 litres of sanitising hand gel.
Education spokesman Councillor Will Sweet said: "I'm delighted that Wandsworth as a borough has performed brilliantly with so many schools reopening on Monday and getting children back into the classroom.
"It is testament to the hard work of our head teachers, teaching staff and Wandsworth town hall officers who have all worked tirelessly to ensure it is safe for pupils to return. They are a credit to their profession and deserve our thanks and praise.
"Parents can rest assured that comprehensive steps have been taken in partnership with health professionals to ensure classrooms are safe for their children. The schools have undergone rigorous deep cleans and a range of measures have been put in place to ensure safe distancing.
"What is important now is for the children to get back to learning and enjoying their days at school as we all begin the path back to normality."
In neighbouring Richmond, 96 per cent of primary schools will be offering some level of in-school provision from today, but most will be reopening in phases and will not be at full capacity.
Likewise in Kingston, 93 per cent of primary schools will be reopening, but will also be taking a staggered approach.
Sian Bayley - Local Democracy Reporter
June 2, 2020