Covid-19 blamed for project completion being delayed until at least 2025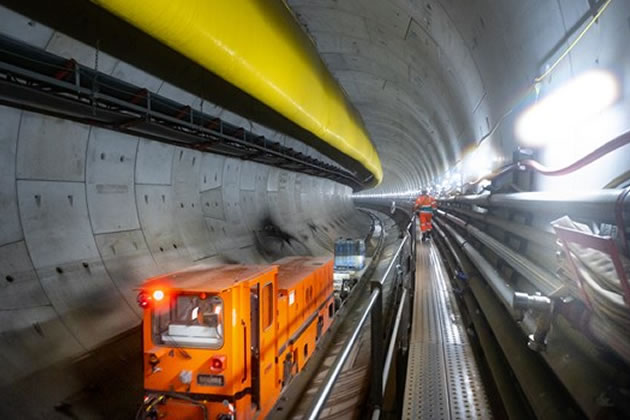 Further delays and cost increases for the Tideway Tunnel project have been revealed in a statement made to the Stock Exchange.
Bazalgette Finance provided the update on behalf of Tideway, the organisation building the super sewer. It was the result of an assessment made by the company of the impact of the Covid-19 pandemic on its operations.
The company's latest modelling indicates construction work, which was due to be completed in 2024 is now likely to be completed in the first half of 2025, adding nine months to its current schedule.
This has resulted in an increase in the forecast cost of £233 million taking the estimated project cost to £4.133 billion.

Tideway is in discussions with Ofwat on a package of measures to mitigate the financial impact on the company and they say they expect to reach a full agreement in the coming months. Without any agreement, the extra cost would likely fall on Thames Water customers.
An Ofwat spokesperson said, "When the lockdown came, Tideway acted to find a pragmatic balance between protecting water customers, while safeguarding workers and the wider community. We are investigating the impact of Covid-19 on the project, which might mean a modest increase in cost. But, if Tideway hadn't acted when it did it is possible that the cost and the impact on water customers would have been much higher."
Work on the project has resumed on all sites from May but with a lower level of activity in order to comply with social distancing requirements.
The original budget for the project in 2014 was £3.5 billion.

August 26, 2020