Firms in the borough forced to close can apply for financial support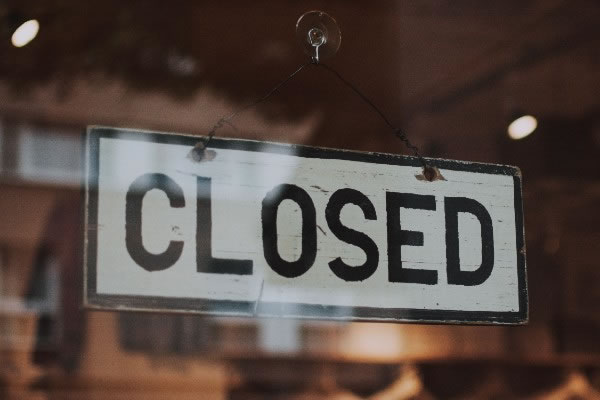 Wandsworth businesses forced to close during the latest coronavirus lockdown can now apply for a support grant.
Wandsworth Council has launched a new online application form for non-essential retail, leisure, personal care, sports facilities and hospitality businesses.
The government's new Local Restrictions Support Grant (Closed) supports businesses that have been required to close due to the national restrictions between 5 November and 2 December 2020.
Businesses are only eligible if they are liable for Wandsworth Council business rates. They must also have been trading on Wednesday 4 November and then required to close from Thursday 5 November, meaning they have been unable to provide the usual in-house customer service from their business premises.
Businesses that are now operating 'click and collect' and takeaway services will still be eligible for the grant unless that was their only way of trading before restrictions started on 5 November.
The grants are based on the rateable value of the property on the first full day of restrictions.
The amounts payable are:
• For properties with a rateable value of £15k or under, a grant of £1,334 per four weeks will be payable
• for properties with a rateable value of over £15k and below £51k, a grant of £2,000 per four weeks will be payable
• for properties with a rateable value of £51k or over, a grant of £3,000 per four weeks will be payable. The council will be writing to all those businesses in the borough that are potentially eligible to encourage them to make an application but all applications can be made now using the online form.
Councillor Aled Richards-Jones, Wandsworth Council's business spokesman said. "I appreciate businesses urgently want to know what support is out there so the council is doing everything we can to help those local firms who have had to close. As well as quickly distributing government funding to Wandsworth businesses, we continue to offer support and guidance on navigating the regulations and signposting to other forms of assistance which may be available."
Wandsworth Council's cabinet member for finance, corporate resources and climate sustainability, Cllr Rory O'Broin said: "We at the council are moving as fast as we can to get new grant schemes up and running and get the money out where it's needed. This is a valuable lifeline for many businesses so I urge them to check the criteria and make a claim if eligible."
Further grants for businesses who don't qualify for the Local Restrictions Support Grant (Closed) will be made available through a discretionary scheme to be confirmed soon with details published on the council's website and social media.

November 17, 2020