West Hill Primary School Gets A Pop-Up Book Hut
---
London Book Project recycles and provides pupils with books for free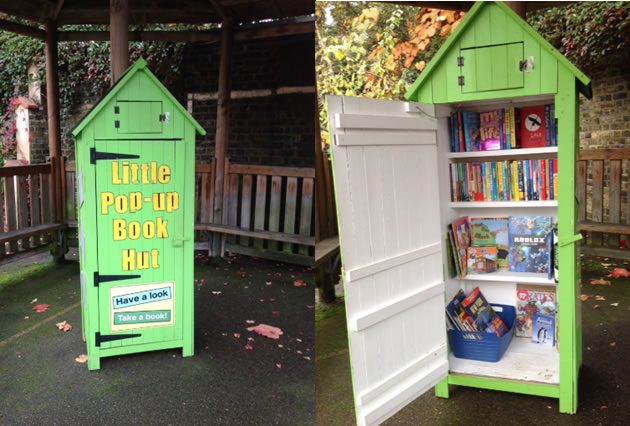 West Hill's very own Book Hut is open for business! The primary school on Merton Road has now received a pop-up Book Hut and contents from the London Book Project.
The London-based charity collects books from families who have grown out of theirs, cleans them, organises them by age and interest and then creates book boxes and pop-up book huts that are loaned to different primary schools in London in rotation. Children receive a token to spend on a free book in the bookshop and pupils get the experience of browsing and selecting their own title.

The project was set up by Liberty Venn, a researcher and parent of two children living in West London. In the course of her work with literacy-oriented charities and with children's publishers she became aware of the positive role that early access to books plays in children's development and in their outcomes.
Liberty said she is, "Passionate about helping children to enjoy books and to read for pleasure. Where children become immersed in stories and with characters, they enjoy themselves and without realising, their literacy improves."
So far the London Book Project has donated almost 42,000 books to the capital's kids while more than 100,000 books have been donated to the charity. To donate your old kids ' books contact the charity here.
November 15, 2019