Jack Shepherd evaded international manhunt by hiding in Tbilisi since March
Speedboat killer Jack Shepherd, who has been on the run from justice after being sentenced in his absence for the manslaughter of Charlotte Brown, has handed himself in to police in the Georgian capital city of Tbilisi.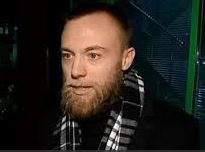 Shepherd was sentenced to six years in jail in July for the manslaughter of 24-year-old Charlotte when his boat capsized near Wandsworth Bridge in December 2015
Earlier this month, he won the right to appeal against his conviction, despite police admitting they had found no trace of him.
Prime Minister Theresa May then intervened, urging him to give himself up right away to face justice.
It now transpires that the 31-year-old web designer, who was originally from Abergavenny in Wales but had recently lived on a houseboat in Hammersmith, has been hiding in Tbilisi since March last year.
Shepherd was found guilty in his absence of the manslaughter by gross neglicence of Charlotte, who drowned following a late night speedboat strip along the Thames.
Before handing himself in a bearded Shepherd, pictured above, spoke to Georgian station Rustavi TV, describing Charlotte's death as "a tragic accident" and claiming Charlotte was driving the boat at the time.
He said: "The boat had faults, but experts invited by my defence established that these faults developed when the boat was removed from the water.
"Charlotte was driving the boat when the accident happened but unfortunately this fact was forgotten and the media did not mention it either."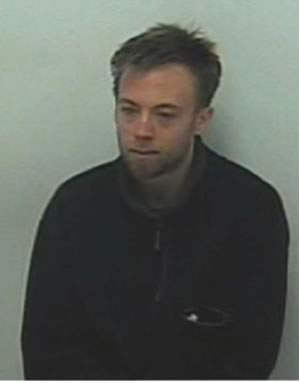 Shepherd pictured at the time of his original arrest
Ms Brown's sister Katie Brown said her family were "relieved" Shepherd had handed himself in but described him as "arrogant".
"To just stroll in with a very smug look on his face and to claim innocence is unbelievable. This s a small amount of justice for my sister."
The Ministry of Internal Affairs of Georgia, the law enforcement agency in the country, previously told the BBC it was working with the Met Police to track Shepherd.
A Home Office spokesman added: "It is now for the Crown Prosecution Service to decide on whether to make an extradition request to the Georgian authorities, via the Home Office."

Shepherd's solicitor Richard Egan said: "In the light of today's developments I don't think it would be appropriate to comment further until Mr Shepherd is back in the jurisdiction."
Ms Brown's father Graham Brown said: "I feel very emotional at the fact that my daughter will get some justice."
Speaking to BBC Radio 5 live, he added: "I do think the family will be in a much better position to deal with our loss and heartbreak over the last three years."
A spokesman for the Georgian Embassy in London confirmed Shepherd's arrest, which comes after Ms Brown's family met with the Home Secretary Sajid Javid on Tuesday.
Under current diplomatic agreements between Georgia and the UK, Shepherd is eligible for extradition.
Following his conviction, it was confirmed in August that Mr Shepherd's lawyers had lodged an appeal against his conviction and sentence, and this month the Court of Appeal confirmed a judge had given him permission to appeal against the conviction, with the appeal funded by legal aid.
Shepherd failed to attend his Old Bailey trial in July, when the court heard how he had allowed the Miss Brown to drive his defective speedboat at speed on the River Thames after dark and without a life jacket.
On Tuesday, 8 December 2015, Shepherd had met 24-year-old Charlotte, who preferred to be known as Charli, at a restaurant at the Shard. This was their first date and the pair consumed two bottles of wine before they both went back to his houseboat after Shepherd told Charli that he had a speedboat and they could take it out on the river.
They both took a taxi to his houseboat near Hammersmith Bridge. A message from Charli to her sister at 10.12pm said, "Still Alive. Waiting for the tide so we can take it out." When asked she confirmed that they were going out in Shepherd's speedboat.
Later that evening, the couple went out on the speedboat, called Arrowflyte and Shepherd described how he drove the boat from Hammersmith to central London and part of the way back. Neither of them was wearing a llifejacket and Shepherd later told police there were two life jackets stored in the boat, but these were out of view. He also admitted that he did not tell Charli about the lifejackets or asked her if she could swim.
The pair continued drinking alcohol on the speedboat as he drove from Hammersmith Bridge to Waterloo Bridge. Shepherd stated that he was exceeding the speed limit of 12 knots for that stretch of the river and was probably driving erratically, but that he had done it lots of times in the past. He clarified that he normally drove the boat "flat out" on a straight stretch at approx. 30 mph, but 15 mph if there were obstructions in the river.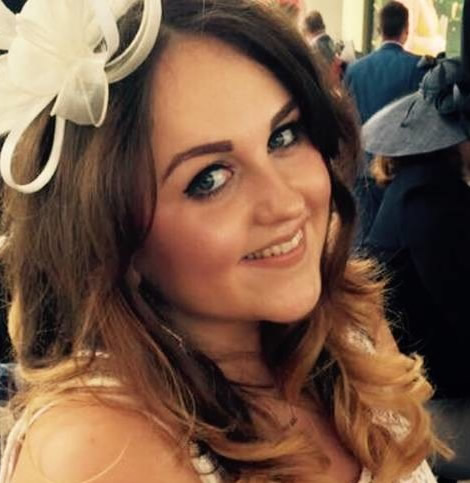 Charlotte 'Charli' Brown
A witness later told police that at about 11pm he was standing on the pontoon on the river when his attention was drawn to the noise of a boat engine and the sound of shrieks and laughter. He then saw a red Fletcher style boat driving erratically and at speed, which he thought especially unusual due to the late hour. He saw the boat continuing to make manoeuvres at speed before disappearing.
Another witness who lives near Wandsworth Bridge, told police she was watching TV when she was disturbed by the noise made from a boat. When she looked out she saw a poorly lit boat travelling along the Thames which she thought unusual given the time.
She watched it travel along the centre of the river before veering towards the mooring. She believed the boat was heading for shore, as the engine did not sound right. She witnessed it heading towards the mooring wall and then briefly lost sight before hearing a loud crash. After a few seconds she heard a man shouting for help and called police.
Arrowflyte
At about 11.43pm the speedboat collided with a submerged or partially submerged object in the water, believed to be a tree trunk or piece of timber, which the court were told was not uncommon in the Thames.
Due to the boat's speed and its position in the water (believed to be caused by taking last minute evasive action to avoid the object) it capsized a few hundred yards before Wandsworth Bridge.
Eye witnesses who were walking along the river path and also residents from flats on both side of the river reported hearing a man calling for help from the river. Shepherd was eventually located clinging to the upturned speedboat which was drifting towards Wandsworth Bridge in a strong current. He was removed from the water just to the east of Wandsworth Bridge, by the Police Marine Unit and informed police and the RNLI that his girlfriend had been with him and was still unrecovered.
The speedboat, Arrowflyte, was partially submerged just under Wandsworth Bridge and was recovered to Putney Pier. The river search continued by marine units from the police, the RNLI, London Fire Brigade, local officers on the river banks and the Police Helicopter. The helicopter crew later reported they had spotted a possible body in the water West of Wandsworth Bridge and directed marine units to the location.
Charli was recovered from the water at 12.10am by the Marine Units and they tried to revive her with CPR whilst they took her to shore. Once there paramedics took over and continued CPR and all available efforts to try to resuscitate her, but despite the efforts of the emergency services Miss Brown never regained consciousness. She was pronounced dead at St George's Hospital at 1.55 am on 9 December 2015.
January 24, 2019