Battersea Power Station Sold In One Of UK's Biggest Ever Property Deals
---
Malaysian investors set to spend £1.6 billion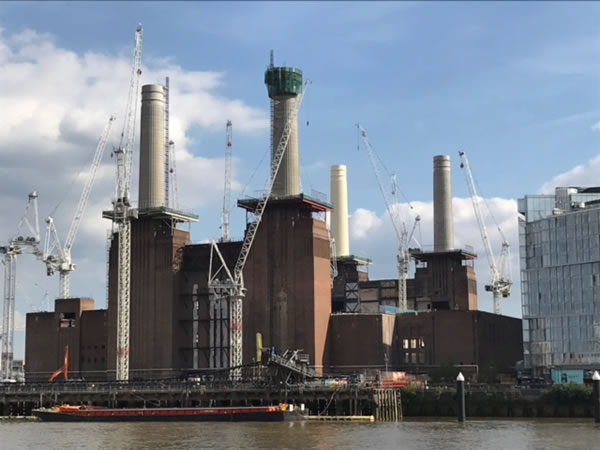 The Battersea Power Station Development Company (BPSDC) has announced a reorganisation of the ownership of the development by selling the Power Station building to Malaysian investors.

The BPSDC will retains ownership of the surrounding land in a deal reported to be worth £1.6 billion.

The Grade II listed building will be bought by Permodalan Nasional Berhad and the Employees Provident Fund of Malaysia.

The two Malaysian companies already own stakes in the area's redevelopment companies SP Setia and Sime Derby. Permodalan Nasional Berhad is a Malaysian Government-linked investment company with £50 billion of assets under management, while Employees Provident Fund of Malaysia controls the country's private sector pension pot.

The cash injection is reported to be allowing for the completion of the Power Station's restoration which has taken longer and cost more than the BPSDC originally planned for, and the new developers may also consider reducing the number of luxury homes in a flattening property market. Extra office space could possibly fill the remaining site.

The redevelopment of the iconic Power Station and it environs has hit rocky ground in recent months.

This week's news of the demise of the UK's second biggest construction company, Carillion, means that the BPSDC needs to reorganise facilities management and ongoing maintenance on the redevelopment site, including a reassurance of continued services to residents already in homes there.

Back in July last year London Mayor Sadiq Khan criticised Wandsworth Council for waving through a 40 per cent cut in the number of affordable homes in the development. The Council said that escalating restoration costs, a stalling housing market and the subsequent fall in the original profit projections dating back to 2008 meant the borough had to rethink its affordable housing allocation.