Will Sweet represents Fairfield ward on the council
November 6, 2019
The local Conservative party have selected a Wandsworth borough councillor to be the candidate for Putney in the forthcoming General Election.
Will Sweet currently represents Fairfield ward on the council.
The candidacy became available after Justine Greening's announcement in September that she would not be standing again.
In what looks as though it could develop into a three way contest with Brexit the main issue, he will be trying to retain a seat which is currently a top target for both Labour and the Liberal Democrats. Cllr Sweet has commented that he plans to "ensure that Brexit works for the people of Putney", a challenge as Putney (and Wandsworth ) voted overwhelmingly to remain.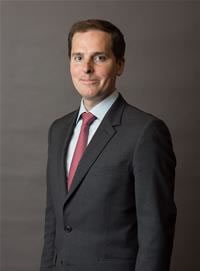 Cllr Will Sweet
An email following the selection was sent to party members saying: 'We are delighted to announce, that following a packed selection meeting at the Werter Road Community Church this evening, Putney Conservatives voted overwhelmingly for Will Sweet to spearhead our drive to retain the parliamentary seat following Justine Greening's recent retirement from Parliament."
On his selection Mr Sweet said: "It means so much to me to be given this chance to represent our home. Wandsworth is where I grew up, got my first job and still live today. I am delighted to have been chosen by the local membership to stand at the next General Election for Putney, a place I love so much. Putney, Southfields and Roehampton need an MP who will champion them in a way that leaves no one behind. As a Wandsworth Councillor, I have spent the last 5 years delivering extra funding for schools and regeneration in Putney and protecting us from bad development. I am looking forward to using my experience working for the Foreign Office to ensure that Brexit works for the people of Putney. I want to solve our transport issues, rejuvenate our high streets and protect the environment. I have seen amazing changes in Putney, Southfields and Roehampton in the last 30 years but I think the future can be even brighter."
As a Wandsworth Councillor, he is the Cabinet Member for Education and Children's Services and used to be Planning Chairman. He says he has spent his time at the Council working to get extra funding for schools and trying to protect the area from what he describes as bad development. He spends his spare time running and cycling and with his family and friends.
Verity Barton, the local Association Chairman said: "The Association heard from three excellent candidates this evening, but I am pleased to announce that Will won overall, securing the support of the majority of those present. As an association we are now full square behind his and our campaign to deliver another Conservative MP for Putney starts now. "
The general election is due to take place on 12 December.