12 fire engines needed to deal with blaze on Smugglers Way
Recycling center in Smugglers Way Wandsworth. Picture: London Fire Brigade
Firefighters have battled through the night to damp down a major fire at a recycling centre in Smugglers Way, Wandsworth.
At the height of the incident 12 fire engines and around 80 firefighters and officers tackled the blaze which affected around 300 tonnes of domestic waste in a single storey recycling centre.
There was another fire at the centre only five days before.
Station Manager Darren Levett who was at the scene said: "The fire was very visible and produced a lot of smoke which could be seen for miles around. Crews worked hard to contain it and as a precaution we advised people to keep their doors and windows closed ."
The Brigade was called at 3.30pm on 25 July. Crews from Wandsworth, Fulham, Tooting, Clapham, Chelsea, Kensington, Battersea, Hammersmith, Soho and Wimbledon fire stations attended the scene.
The cause of the fire is under investigation.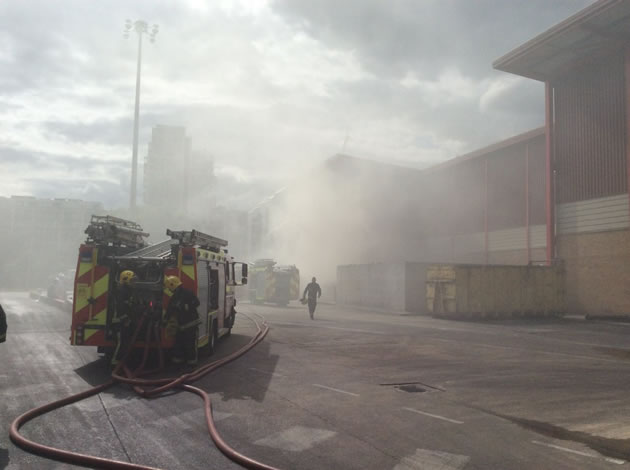 Picture: London Fire Brigade
July 26, 2016