Conservatives face tough battle to win one of most pro-Remain seats in UK
November 20, 2019
The Tooting constituency is one of the most pro-remain seats in the country, with nearly 75 per cent of residents voting to stay in the EU in the 2016 referendum.
It is the former seat of Mayor Sadiq Khan and since the 2016 by-election, Rosena Allin-Khan, the constituency has been held by Labour since its creation in the 1970s. This time round, however, voters may be tempted to vote Lib Dem or Green in an election that is so heavily focussed on Brexit.
And could this possibly leave a sliver for the Conservative candidate Kerry Briscoe to slip through? It will be interesting to see how this safe Labour seat fares if other remain parties split the vote.
WandsworthSW18.com has asked all the candidates to answer questions that are particularly relevant to the constituency and will add each of their replies as they filter through.

Olly Glover, Liberal Democrat
Balham resident, Olly Glover works in a small company developing future railway links in the south east of England.
He joined the Liberal Democrats in 2016 and is standing for Tooting on a Stop Brexit platform to revoke Article 50.
He wants to see more action on sustainable transport choices and support for under-represented groups and the care sector.
He says as a gay man who came out at 15, he has experienced the "challenge of self and societal acceptance faced by many under-represented groups," and his work supporting people living with motor neurone disease has given him "first hand experience of the impact of a pressured and underfunded care sector on people's lives".
Here are Mr Glover's responses to our Q&A
If there is a second referendum would you vote to remain or exit the EU? And how do you envisage this stance would sit with your constituents?
I would vote to Remain in the EU. Tooting is estimated to have voted 74% to Remain in the EU, and is one of the most pro-EU constituencies in the country. My many conversations with voters on their doorsteps and in the streets suggest that this sentiment has strengthened, as they see what a mess Brexit is. Many people tell me they appreciate the Liberal Democrats' extremely clear Stop Brexit position, in contrast with how the Conservatives are ignoring the wishes of Tooting constituents, and senior Labour figures continue to say they would support a 'Labour' Brexit, whilst many Labour figures who support Remain have chosen to leave the party.
As the new MP what measures would you propose to reduce pollution?

It is as much about road design and management is determined by local council and London mayor decisions, I would work in partnership with Wandsworth Council and the London Mayor and Assembly.
I think short-term, medium-term and long-term approaches are needed.
In the short-term, I would want to start a dialogue with the public to find out what would encourage everyone to use cars less, and to devise a community action plan for what individuals and the community as a whole can sign up to. A public information campaign about walking, cycling and bus/rail alternatives would be part of this.
In the medium-term, I would want to see diesel/hybrid buses replaced with electric and hydrogen ones, and increasing/easier support for electric cars.
Longer-term, we need a completely different approach to street design and urban planning. Countries like the Netherlands and Denmark show us that it is possible to achieve really high rates of walking and cycling, creating safer, cleaner, more pleasant urban environments. But to do this, we would need to redesign our streets, becoming less reliant on cars for short distance journeys, and invest in high-quality cycle lanes, better junctions, and cycle parking. Electric cars help to some extent, but also come with environmental impacts from battery construction and disposal as well as additional draw on our already pressured National Grid. So long-term, and for many journeys, making it easy and pleasant for us to walk and cycle is the best answer.
What are your views on the construction of a third runway at Heathrow?
I am opposed to a third runway at Heathrow. The impact on south west London of more and more flights in some of the most populated parts of our country is already unacceptable. We should be connecting Heathrow directly to High Speed Two and the existing High Speed One to Europe, and using high speed rail for short and medium distance flights, to free up runway capacity at Heathrow that is not being well-used.
How would you tackle knife crime at a local level? Do school exclusion rates have a bearing on the problem in your opinion?
The fact that Tooting has seen deaths because of knife crime is deeply upsetting. We need a caring, community-focused and preventative approach.
The Liberal Democrats would invest in additional community police officers, delivering 14 additional officers dedicated to the Tooting constituency area. We would also increase investment in youth services, spending an additional £5.9m across Wandsworth.
We need to follow the successes in Glasgow and adopt a public health approach towards knife crime. This involves improving coordination across public agencies, identifying risk factors and treating them early on, with youth workers, police, teachers, health and social services all working closely together.
School exclusions can worsen problems such as knife crime, which is why it is extremely important that schools are supported in dealing with challenging children, and there is a coordinated approach across all agencies.
What are your views on A&E waiting times at St George's hospital?
The latest figures show that A&E waiting times have worsened, such that nearly 20% of people attending A&E have had to wait more than 4 hours to be seen. It is unacceptable that the neglect of our National Health Service by the current government has led to such pressure on staff and long waiting times for many patients.
I support the Liberal Democrat policy of an extra penny in the pound on income tax, to raise an additional £6 billion per year, dedicated to our NHS. Also, if we stop Brexit, we will end the falling number of EU workers contributing to our health service: many have left, and fewer are coming, because of the uncertainty, and sometimes hostility, that many of our European friends working hard for our health service have experienced.
Do you think the borough needs more police patrolling the streets?
Yes. Policing is best when it is visible and when strong relationships are built between the police and the local community. The Liberal Democrats would invest in additional community police officers, delivering 14 additional officers dedicated to the Tooting constituency area. We would also increase investment in youth services, spending an additional £5.9m across Wandsworth.
What is you stance on affordable and social housing in the borough and the reported shortfall in meeting the needs of first time buyers and residents in need of adequate accommodation?
There is a huge shortage of both affordable and social housing, not least because "affordable" housing is often nothing of the sort! I rent in Balham and the rents are extremely high, and housing prices are eye-watering, meaning that I and many people across our area can't even think of buying.
For far too long, successful Conservative and Labour governments have viewed housing as primarily a financial asset, and social housing stocks have been falling.
I fully support Liberal Democrat proposals to give local authorities more powers to acquire land and to borrow, in order to build genuinely affordable housing, with one-third of new housing stock dedicated to social housing for rent. Council tax would be increased to 500% for second homes, with the revenue used to build new community homes or invest in local services. We would also require local authorities, and support them in doing this, to provide 28 days of emergency accommodation for anyone becoming homeless with no safe place to stay.
How would you tackle the issue of overcrowding on local trains?
This is a huge challenge, since, in the case of the Northern Line, there have been significant upgrades in the last 10 years to create more capacity, yet overcrowding continues. Crossrail 2 is a good scheme that would really help to relieve congestion both on the Northern Line and on suburban trains towards London Victoria.
But that is a long way off. In the mean time, if more is done to make cycling safer and more pleasant, more people would consider it as a viable way of commuting to the city centre. I cycle to St James' Park every day to get to/from work and I enjoy it, but it isn't always pleasant given the volume of traffic and the design of our roads. My journey takes under 30 minutes each way, which is faster than taking the train and walking. So it is a good option but we need to make it easier and more attractive for people to do.
How would you help residents adjust to the proposed splitting of the borough in two when the ULEZ extension comes into place?
The first thing is to make sure that the London Mayor has an effective and proactive communications plan in place, to ensure that everyone knows what is coming. Two years is a fairly decent chunk of time in order to plan ahead, and consider alternatives to driving or to look at a different car. I would want to explore what easements could be considered for people on lower incomes, in terms of a reduced charge for a longer transition period.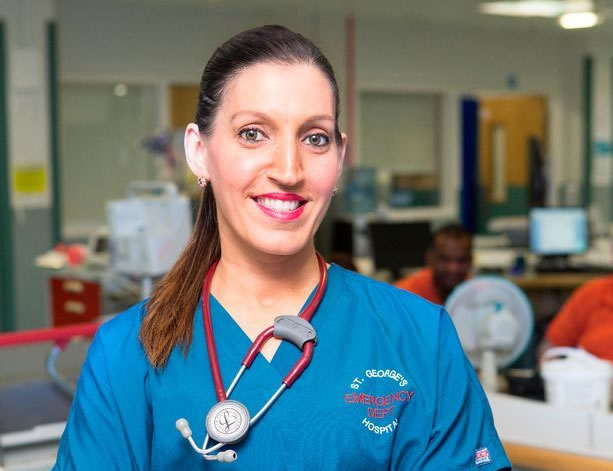 Dr Rosena Allin-Khan, Labour
Rosena Allin-Khan was born and bred in Tooting and still works as an A&E doctor at St George's Hospital.
She has worked as a humanitarian aid doctor and fought for refugees fleeing persecution across the world and previously served as a councillor for Bedford ward in Balham before standing for parliament in 2016 after Sadiq Khan stood down to become Mayor of London.
She was re-elected with 59.6 per cent of the vote in 2017, and hopes her strong pro-Remain stance will hold her seat in Tooting, as well as her continued work challenging Wandsworth Council over fly-tipping in the borough.
Adam Shakir, Brexit Party

Adam Shakir is running for the Brexit Party in Tooting. He grew up in nearby Kingston and has worked as a mini-cab driver, a Kingston Hospital porter and cleaner before qualifying in physics and electronics at Kingston University.

He led telecoms projects in Guinea, Nigeria and Europe and is now semi-retired. Mr Shakir says working with a British ex-Japanese Prisoner Of War and German Jewish concentration camp victims who found refuge in the UK - as well as those living in poverty in Guinea, Nigeria, Pakistan and India - has made a lasting impression on him.
He is now involved in charity work and enjoys history, gardening, swimming, travelling.
He says: "This country is a Treasure Island and we need to look after it."



Kerry Briscoe, Conservative
Kerry Briscoe is the Conservative candidate for Tooting, and also lives in Balham. She describes herself as a "successful businesswoman" with a background in finance who is "now looking to give back to the community that gave her so much".
Ms Briscoe has given talks at universities and schools to inspire young women to pursue their careers and has led workshops on CV writing and interview techniques to help young people onto the professional ladder.
Her priorities for Tooting are the local economy, housing, schools and education, local environmental action and making Tooting's streets safe again.
Glyn Goodwin, Green
Glyn Goodwin lives in Earlsfield and works as an illustrator and is a long-term contributor to the Financial Times.
He works with a local charity for refugees delivering aid, and says he has personally discovered that climate refugees are already "a thing".
He kick-started and led the '10,000 petition' across Wandsworth to collect 10,000 signatures from local residents – leading the council to declare a 'Climate Emergency'.
Mr Goodwin is also a a local tree warden and helps run the local residents' association.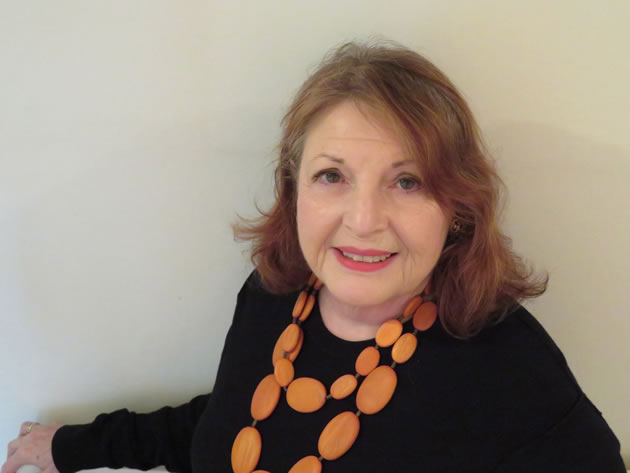 Roz Hubley, Social Democratic Party
Roz Hubley is running for the Social Democratic Party – which is a Eurosceptic party.
She grew up in the United States and South East Asia and now lives in Tooting where she works as a PR consultant.
Ms Hubley was an early member of the original Social Democrat party and rejoined again last year, saying she was looking "for a centrist political party with a strong social conscience and pro-Brexit".
She says as a single parent she "appreciated the advantage of UK free healthcare and education" and is interested in support for mental health issues over ageing, pollution, transport, crime, women's issues and homelessness.
The general election is due to take place on 12 December.
Written with contributions from Sian Bayley, Local Democracy reporter