'Back Up' provides vital support to people affected by spinal cord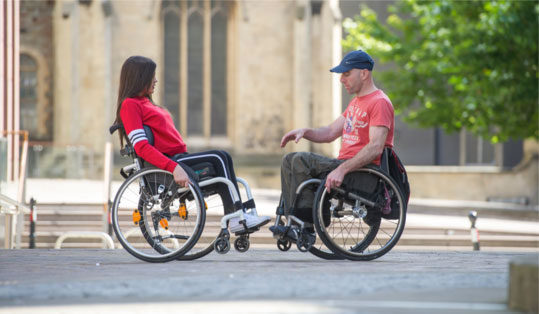 Life with spinal cord injury
An emergency fundraising appeal has been launched by Wandsworth spinal cord injury charity, Back Up, who are facing a dramatic loss of income as a result of the global coronavirus pandemic.
The charity, which relies heavily on events and challenge fundraising, is urgently asking for donations to keep vital projects alive so that they can continue to support people affected by spinal cord injury now and in the future.
Back Up exists to help all people adjust positively to spinal cord injury and is known for their confidence boosting courses and face-to-face outreach at spinal centres across the UK. However these services have had to shut down and the charity is having to adapt their services and use technology to ensure they can continue to be there for all people. Over the three month lockdown period it is estimated that 600 people will sustain a spinal cord injury, which equates to six new cases every day.
Abigail Lock, Back Up CEO, says: "Our work has not and will not stop. We just have to be able to adapt to a rapidly changing situation, but we need urgent help and that's why we've launched our emergency appeal. People affected by spinal cord injury need Back Up to still exist in 2021"
As well as face-to-face outreach and services for children and young people with spinal cord injury, Back Up supports the spinal cord injured community with their mentoring service which has been proving invaluable for tackling loneliness during this unprecedented time of self-isolation.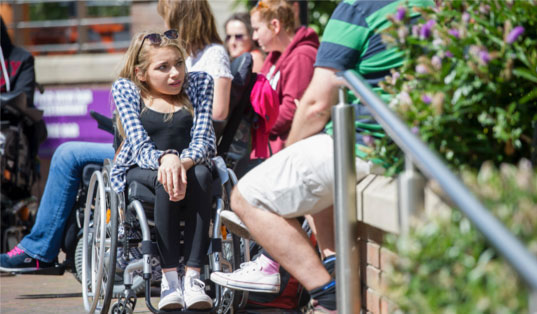 Abigail continues: "Our mentoring service gives people with a spinal cord injury and their families the chance to talk to someone in a similar situation. Together with a mentor you can learn tips and advice, set goals for moving forwards with life, or just vent to an understanding ear."
While people with spinal cord injury are not at higher risk of contracting coronavirus than the general population, many have a reduced immune system and/or respiratory issues that make them more susceptible to respiratory infections. They may also be reliant on care workers to support day to day living. If you or anyone you know is affected by a spinal cord injury you can reach Back Up on 020 8875 1805.
To support Back Up's appeal and make a donation click here.
April 24, 2020